A Romantic Love Triangle In Target
If this is the kind of fairy tale people on the internet swoons over, you can count me out. I'm honestly impressed with the bizarre narrative, though. Here comes a problematic ex who apparently punched someone over a pop tart, and her knight in shining armor conveniently shows up. Mind you, I've never heard of Target personnel responding this fast to customers. Guess it pays to be the security's wife.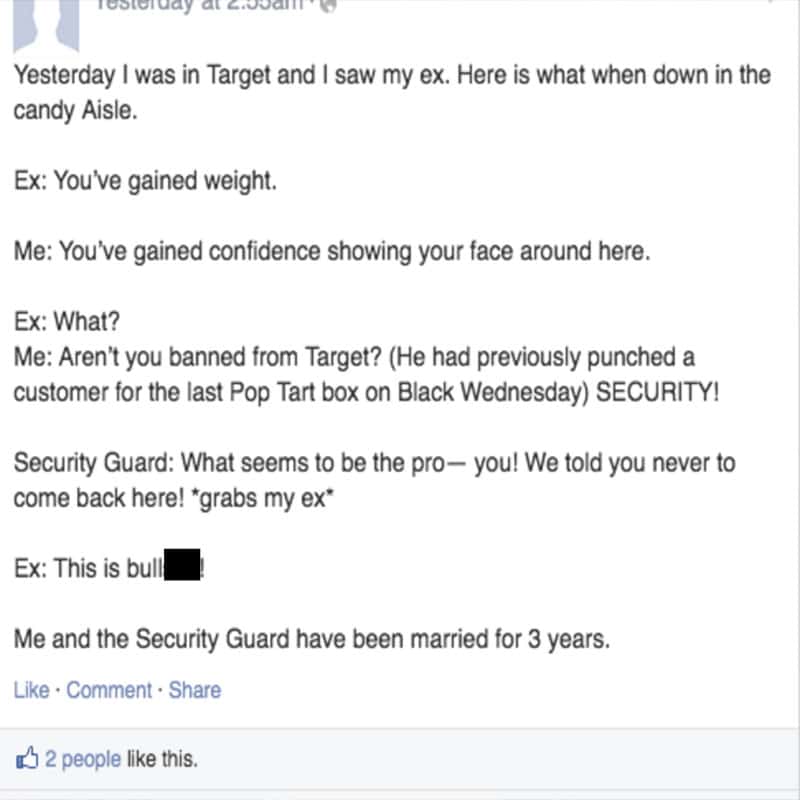 Talk about anger issues, though! Who creates a commotion over some sweet, rectangular pastry crust? For sure the ex-boyfriend's problematic. Still, this should be a love story to remember. The two deserve to be cast for Target's next commercial. I feel like it reaches both the consumers and the personnel. The only problem is, the whole narrative is a lie and this never happened. So there's that.