Pray For Our Firefighters
This post is really adorable. But I think you'd agree when I say we're just not quite sold with the 4-year-old doing those by himself while watching TV news. A+ for effort and good writing skills for the cool storyline though. It's a great way to show support to our firefighters.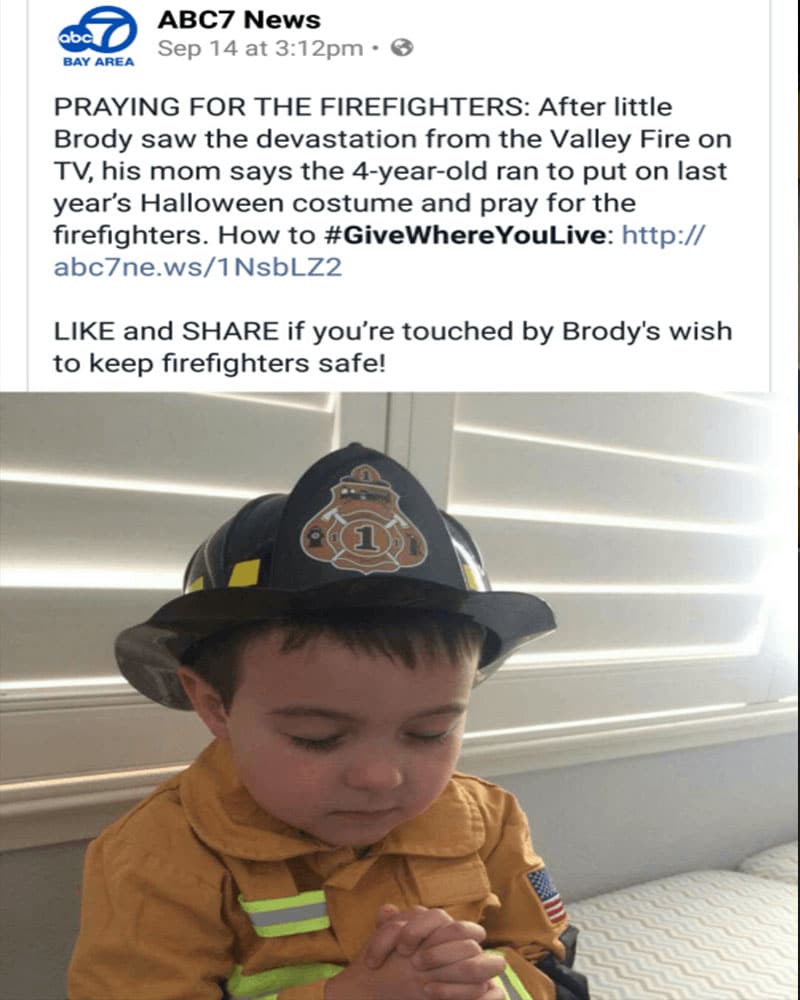 I must say, the Halloween costume is also truly on point. It suits the cute kid so well! It's great to see parents nowadays teaching their kids compassion. Just, next time, we could probably skip the silly storylines for the news. Still, we'd give this a free pass because the child looks too adorable praying. He can easily melt anyone's heart.