Be Ready For The Newest Mcdonald's Burger In Town
Here's the recipe in question: fresh bun with sesame seeds, frozen patty with sea lettuce, cheese, and pickles, crisp onions and tomatoes, a mix of sauces, and the secret formula- love and some other things. Oh wait, that's right, I got sidetracked. That's actually Krabby Patty's recipe! My bad! But take note, McDonald's, you might be looking at your next big sandwich in the house.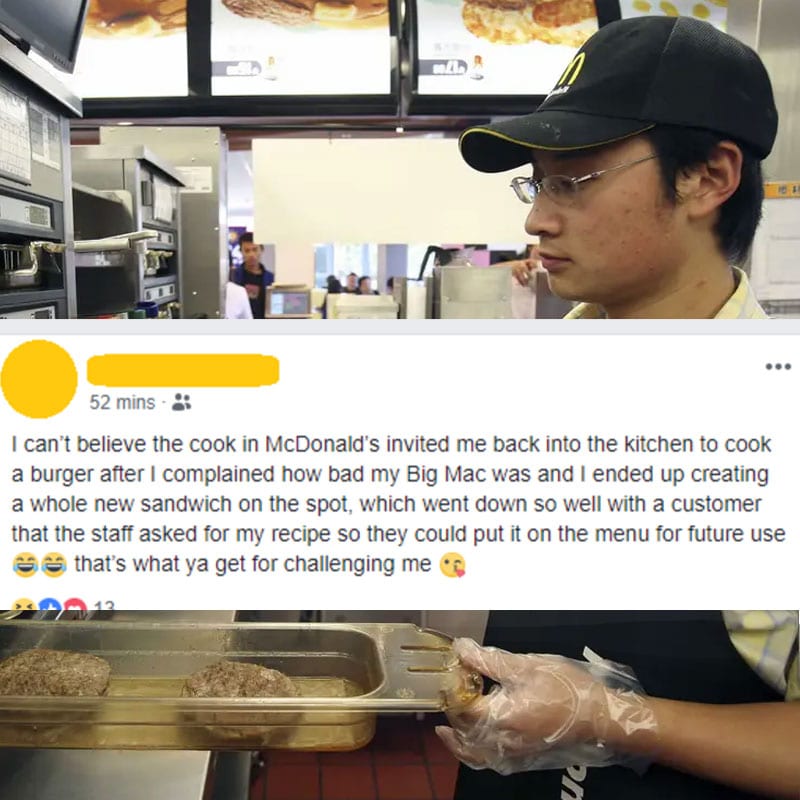 Of course, that's how this fast-food chain does it. Anyone who complains about their food quality will be invited to the kitchen. And in there, you will be free to cook whatever you want because they have all the spare time, space, and ingredients for such nonsense. They're definitely open to suggestions and new recipes from anyone who just happens to come to their restaurant. Sure, they are all those. Definitely.