Randomly Injecting People: A New Marketing Strategy
Are we missing anything? Do you keep an unknown blend in your purse just so you can jab anyone in the park with a needle when you feel like it? I don't know about you but if a random stranger pulls out one in front of me, I'm absolutely running. Yeesh. I'd rather not eat almonds at all.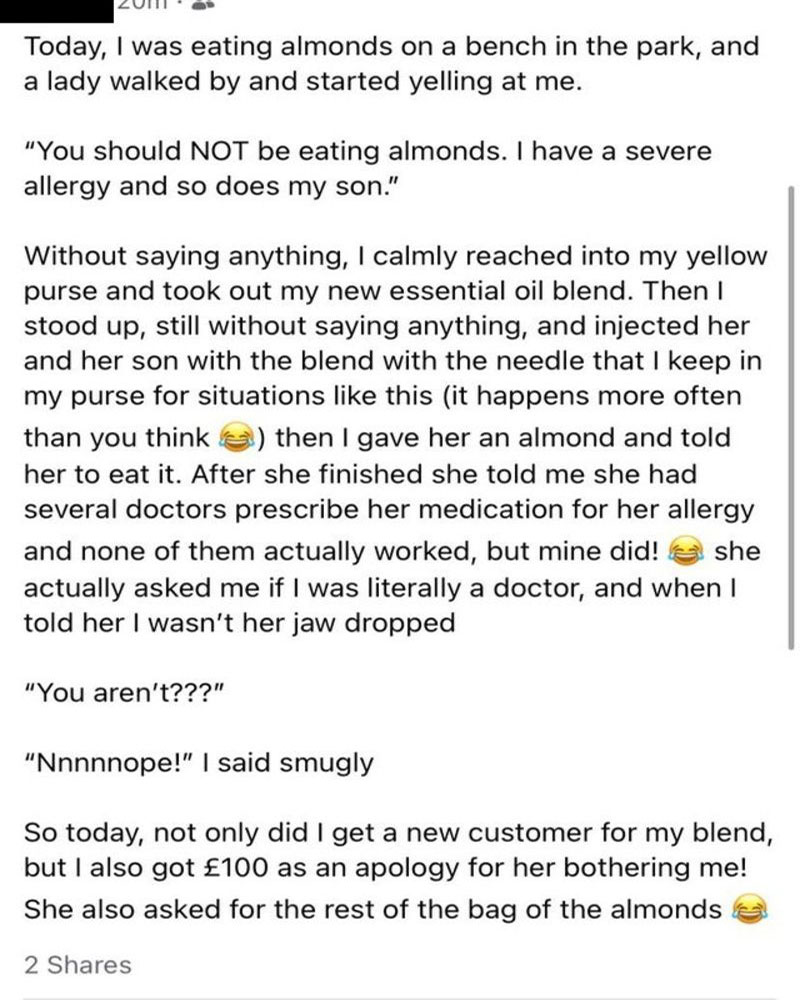 This is low-key creepy and high-key funny because you and I both know this never happened at all. Imagine doing that in real life, you can even get arrested! So I say interesting marketing strategy but lesson learned everyone: don't get close to a girl with a yellow purse eating almonds! You might just be the next random stranger to be injected by an unknown essential oil blend.