The Brave Little Girl Saved The Day
I can't help but hear behind my ears the famous line of Dora the Explorer, "Swiper, no swiping!" But hey, not everyone gets to be the hero that young as well as get a thousand pounds in return, right? Of course, even the story said that everyone clapped- as they should.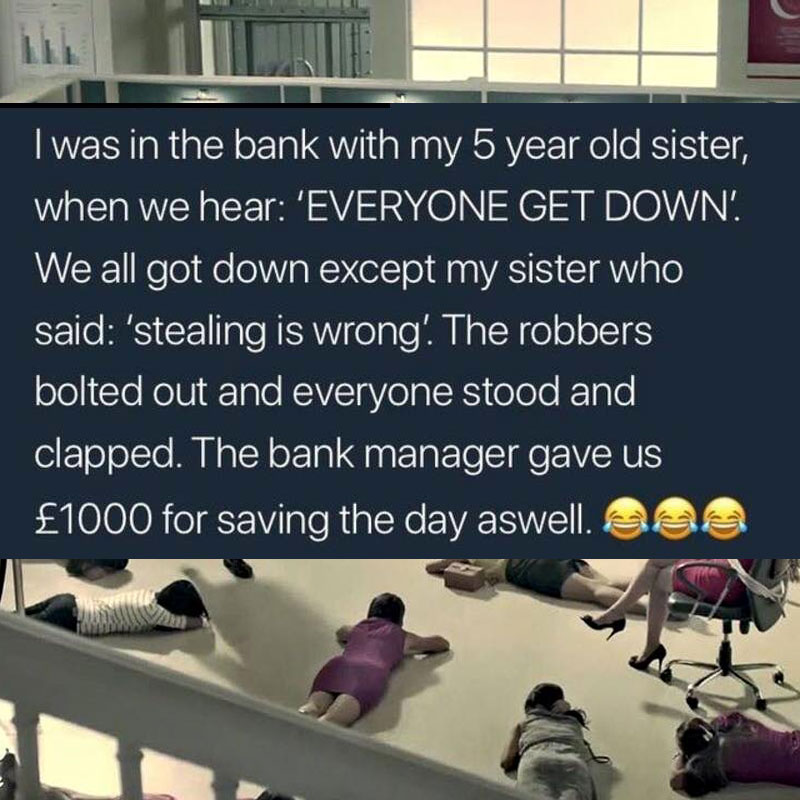 The moral lesson of the story? The 5-year-old sister said it herself, "Stealing is wrong." Also, remember, honesty is the best policy. But don't stop posting absurd stories like these, they're too entertaining and 100% authentic. For this one, I guess everyone would agree when I say we don't mind reading about them. Especially when it involved robbers bolting out of a bank because of a child.