You Should've Seen The Other Guy
Wow, dude, that's a pretty deep, unedited wound you've got there. I wonder if you can post more pictures so we can really see how bad the cut is. I bet everyone would agree. We want to see other angles of the wound. You know, definitely not to challenge your story but just to see how real the cut is.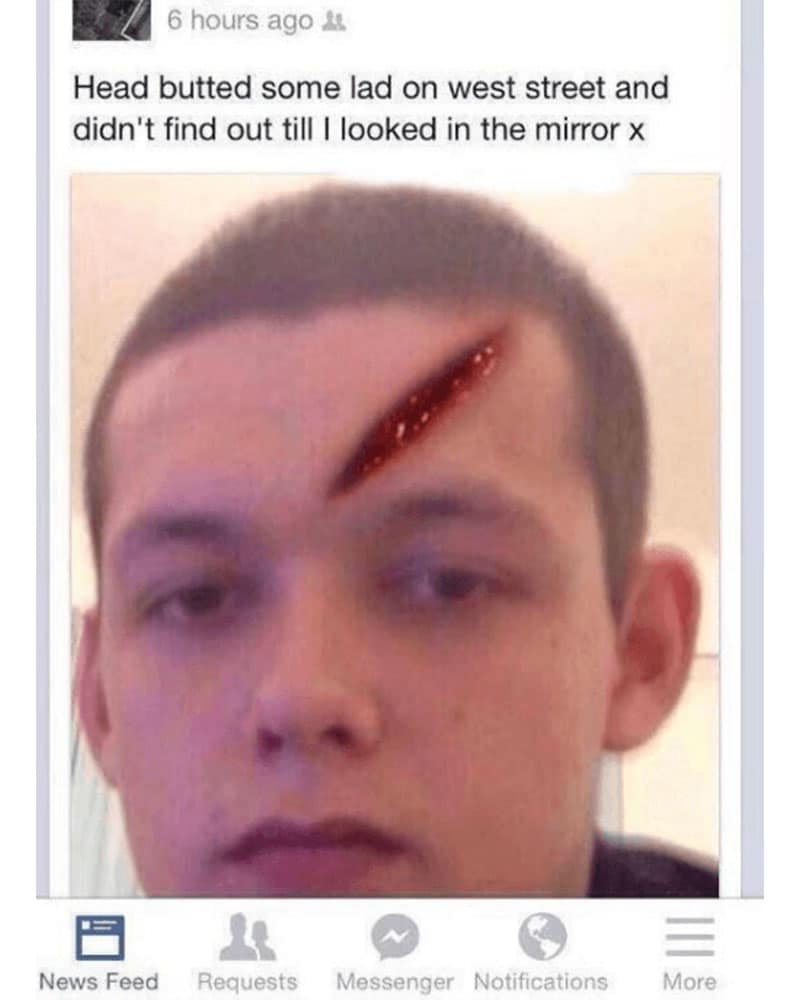 It looks really bad, I can't stop looking and zooming in. You should definitely see a doctor and get the stitched up. Or maybe just go back to your editing app and remove the wound after a few days. How's the other guy, by the way? I hope he'll care enough to edit a picture of the lad on West Street that he happens to have head-butted. That would be fire.