What's something that's 100% for sure happened? This list of stories, of course! Believe it or not, reliable sources swear on their lives these are totally, definitely, absolutely true. So are Atlantis and Jumanji, and my parents telling me they're proud of me. Sure, they are, obviously. There's no doubt about those. And since we are talking about all the tall tales our imaginative minds could think of, I have compiled a list of incredibly absurd stories people told on the internet that will surely leave you cackling. Trust me these valid stories are so funny and true, me and my boyfriend Steve Rogers had a good laugh before driving off into the sunset in my golden Tesla. They're so hilarious we just had to share them with you. But don't believe me just yet. See them for yourselves and let us know what you think. So, without further ado, here are the things people assured the internet has happened and everyone clapped.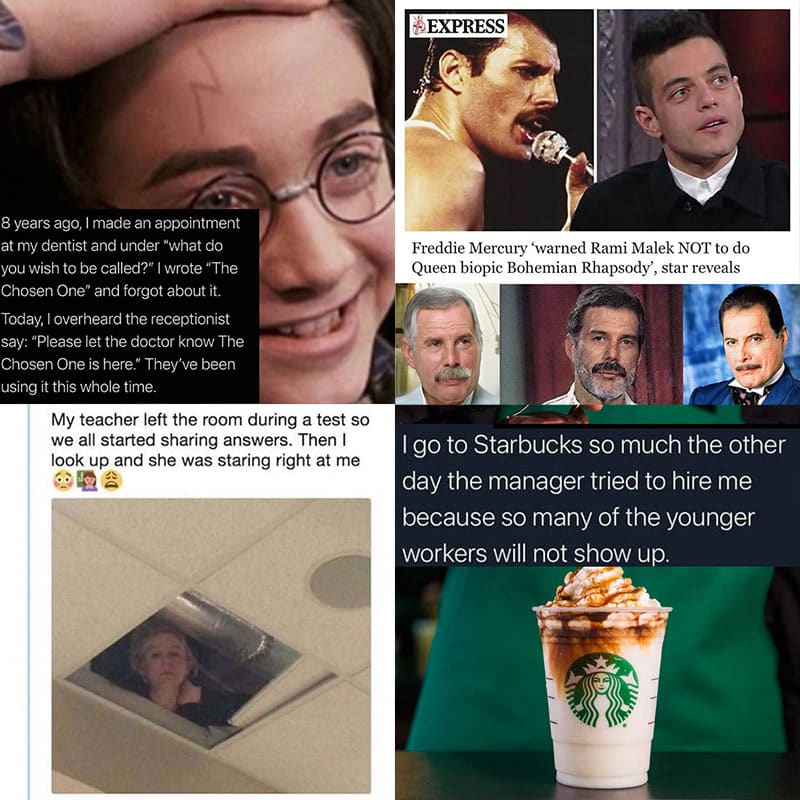 Rise And Shine, Mommy!
What could be sweeter than a breakfast in bed made by your 2-year-old son? Wait, did she just say two? A toddler is left in the kitchen unsupervised and by some miracle, it didn't lead to a disaster? I can barely trust myself to cook! Well, here's to the best breakfast ever for the best mom.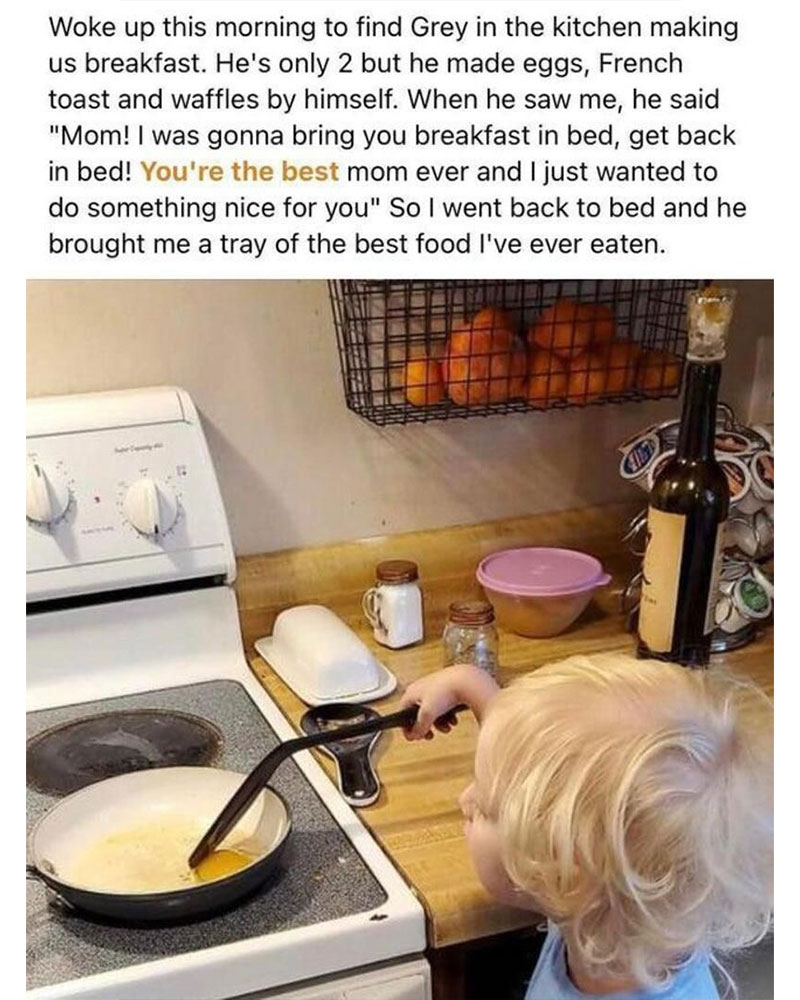 French toast and waffles, this kid sure do know how to load the day with carbs. And are those eggs in the picture? This is definitely one of the coolest stories ever for everyone to clap. It would've been believable, though, if she stuck with something simpler like milk and cereal or a PB&J sandwich. You know, the kinds of food a toddler may have the capability of making.