Oh, The President And Shakespeare Could Never
Does that mean the piece was so great it sounded like it came either from the country's leader or a famous 17th-century playwright? I wonder how the metaphors played in that poem. Is't phrased like this as from one of the most did bray out poets in history? Or does it sound like a formal, straightforward speech as our chief diplomat?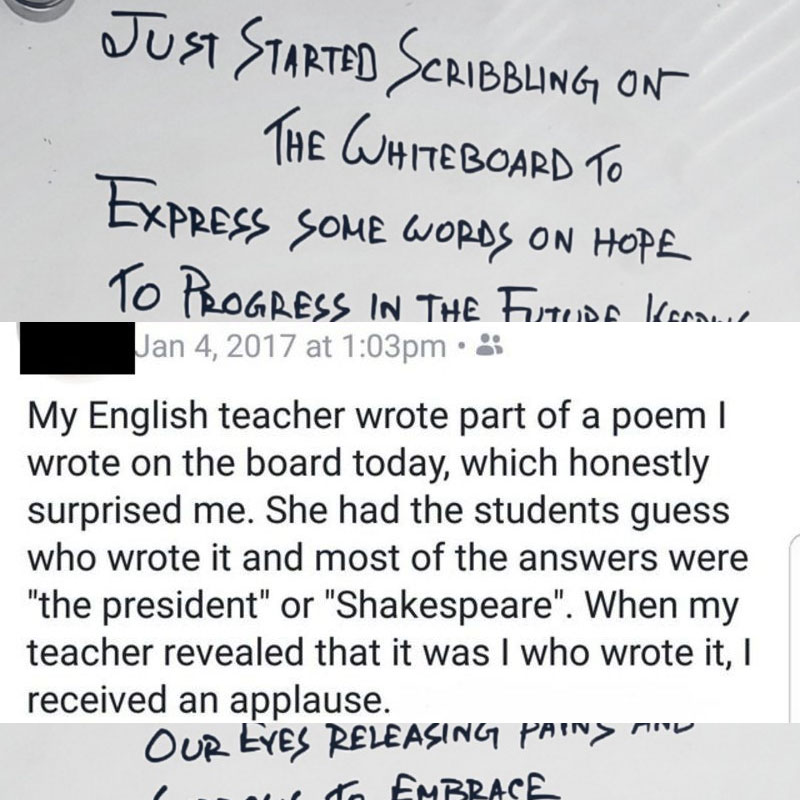 "Did it happen or did it not?" that is the question. This one deserves a standing ovation so everyone, please, clap. She even received applause in her story! Cool, isn't it? The author did mention two of the most influential men in the world, after all. She has got to be really talented.