Put That Ph.D. To Good Use
The general public may not always know the difference between "affect" and "effect", but someone with a Ph.D. likely does. Try to tell me otherwise but this definitely didn't happen. You can try to change my mind. But in a million chances that he happens not to, kudos for his honesty and humility. Kids, look up both terms and use them as much as you can.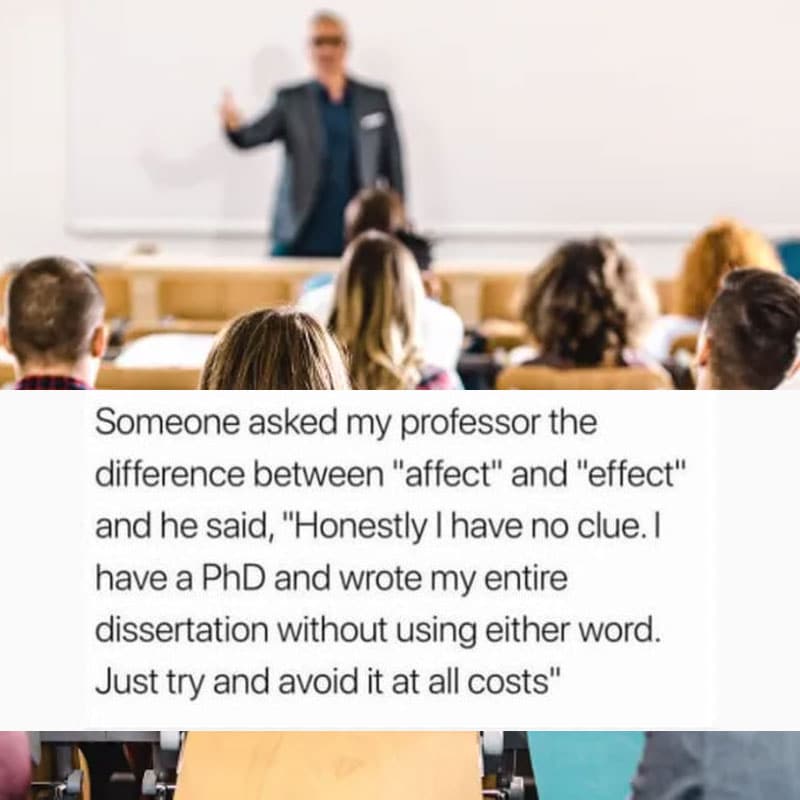 Alright, I can't take it. If anyone happens not to know the difference, "effect" is the result or consequence of an action. On the other hand, "affect" means to make a difference on something or to have an "effect" on them. I'm glad to finally get that off my chest. The conversation may never have happened but it always pays to know proper grammar.