According to The Golden Rule, you should treat others as you would like to be treated. Unfortunately, some people tend to forget this life rule when they go out shopping. People who work retail, food service, and customer service jobs always deal with unbelievably rude customers. Employees everywhere cope with entitled customers by thinking of passive-aggressive ways to get revenge on these rude people. Service workers recently took to Officialbtw's TikTok to share their favorite ways of getting back at awful customers. We've put together some of the juiciest ones that will make you gasp, roll your eyes, and laugh out loud.
#1: Mask Up
Service workers have had to deal with a lot of customer pushback over the last few years. Many people have refused to wear masks or abide by social distancing rules in stores, and they get hostile when asked to comply. This person had to deal with a situation like this, but the disgruntled customer was a cop.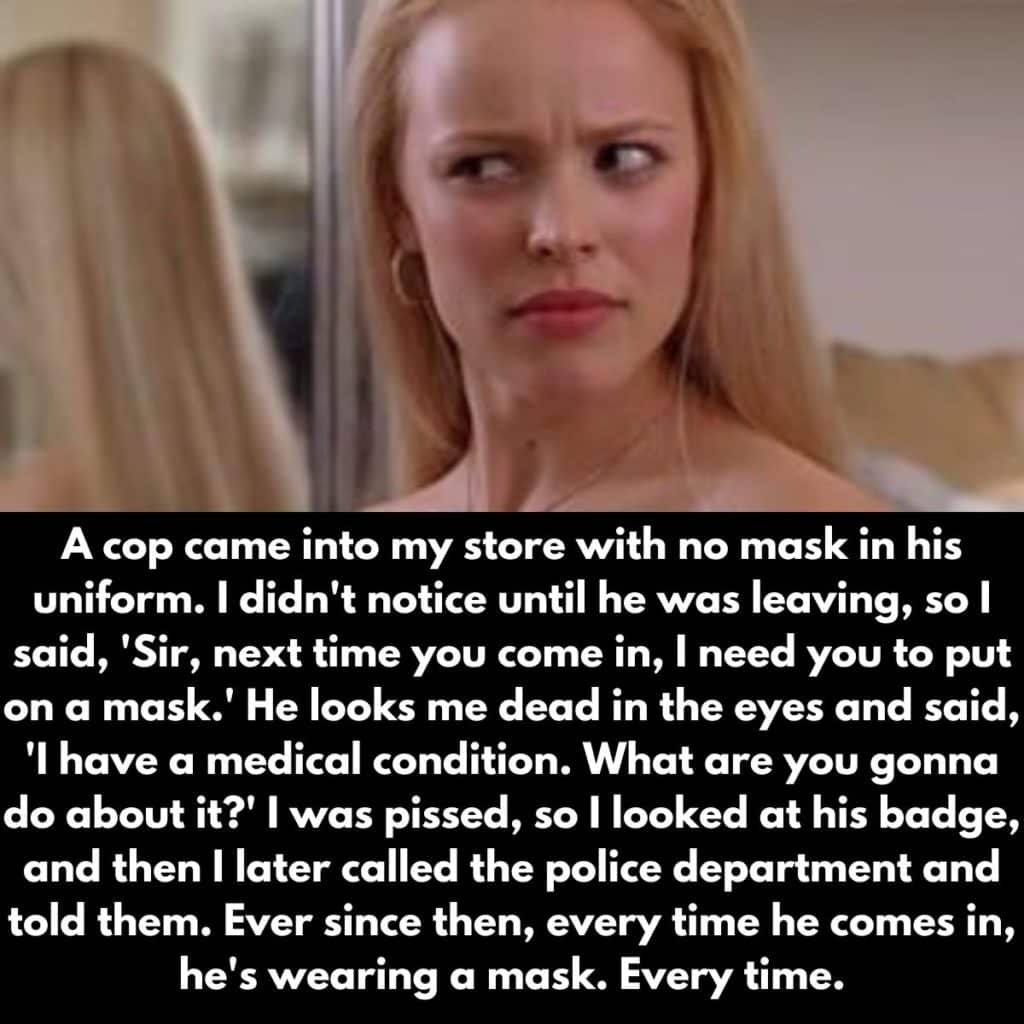 She politely reminded him to wear a mask the next time he came in, and he challenged her by saying no and then asked, "What are you going to do about it?" Challenge accepted. She memorized the cop's badge number and reported him to his own police department. Surprisingly, every time she saw him at the store afterward, he was wearing a mask!