Arrests without Convictions
After learning about just a few of these heist stories, I am starting to get a bit concerned with how many bank robbers seem to get off Scot-free. While the world of finance is full of security measures meant to keep our money safe, it seems that far too many of these big-time bank robbers get away without any repercussions.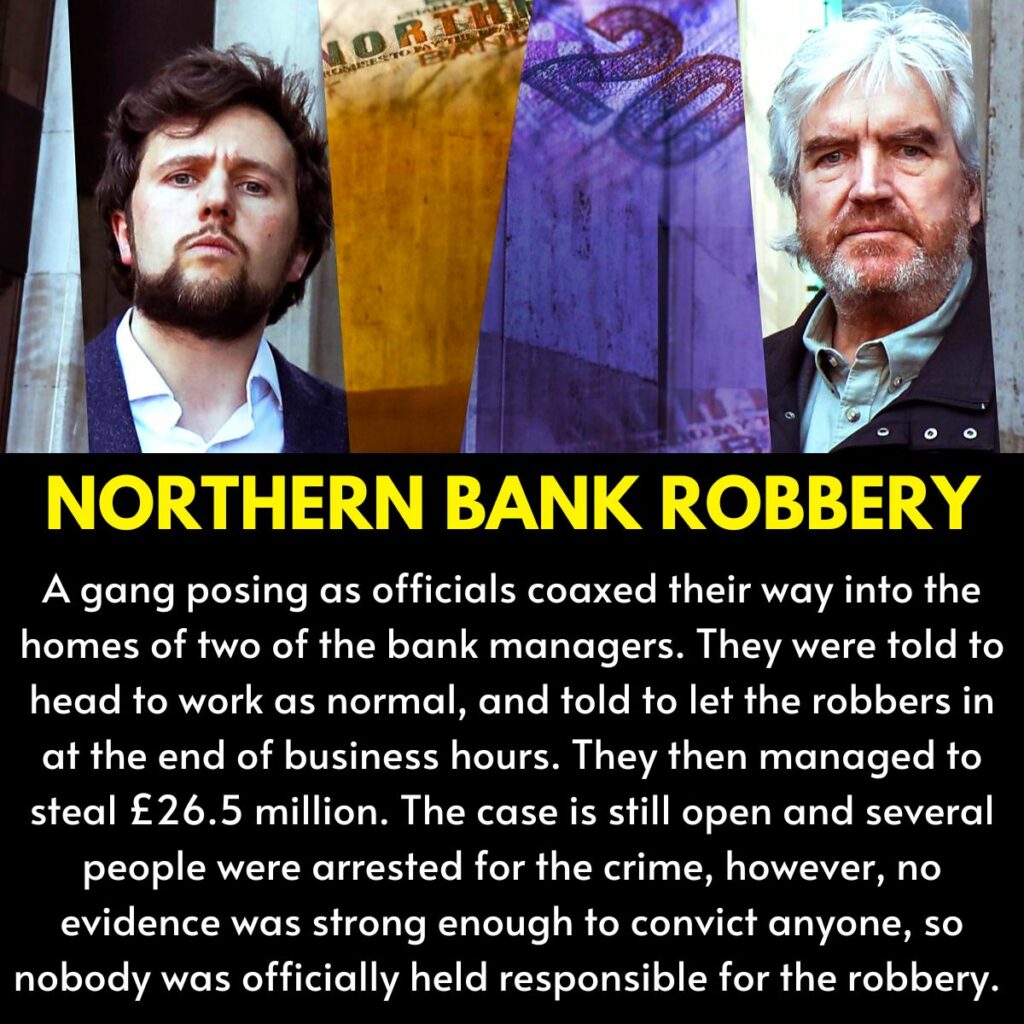 This robbery took place in Northern Ireland in 2004, but no one has been convicted to this day despite police making several arrests related to the case. With that said, in 2009, a man named Ted Cunningham and his son were convicted of laundering at least $3 million of the stolen money. Hopefully, that means law enforcement is getting closer to finding out who caused the crime, but not much has happened since then.