Robbery Amidst the Chaos
It is becoming quite clear that deception is almost always a prerequisite for the kind of heists we're discussing in this article. However, this story is a bit different. Rather than deceiving bank officials, the criminals in this story used blunt force instead. Which, even though it is morally questionable, earned them a whopping amount of $50 million worth of gold!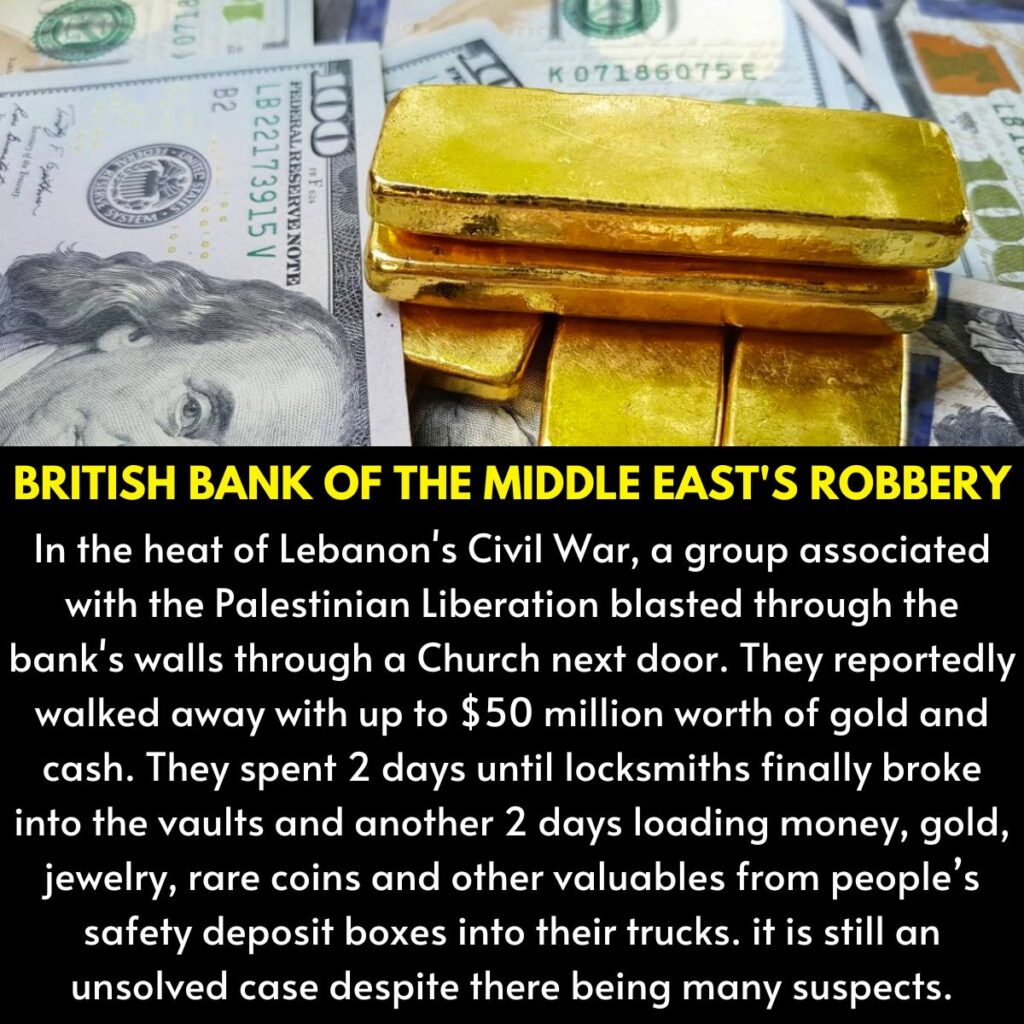 After blasting through a wall, these members of the Palestinian Liberation movement had plenty of time to take as much gold and money as they wanted. I suspect that the ongoing civil war at the time was the perfect distraction. Today, the funds remain unrecovered, and some estimates claim that they have more than tripled in value.