Another Big Art Heist
Do you ever feel that fine art is a bit overpriced, even if it is quite beautiful? Perhaps if the art industry had that same opinion, there would be much less motivation for thieves to steal the work of art's greatest masters. Although, I've always wondered where and to who the thieves would sell these pieces since they're so clearly stolen.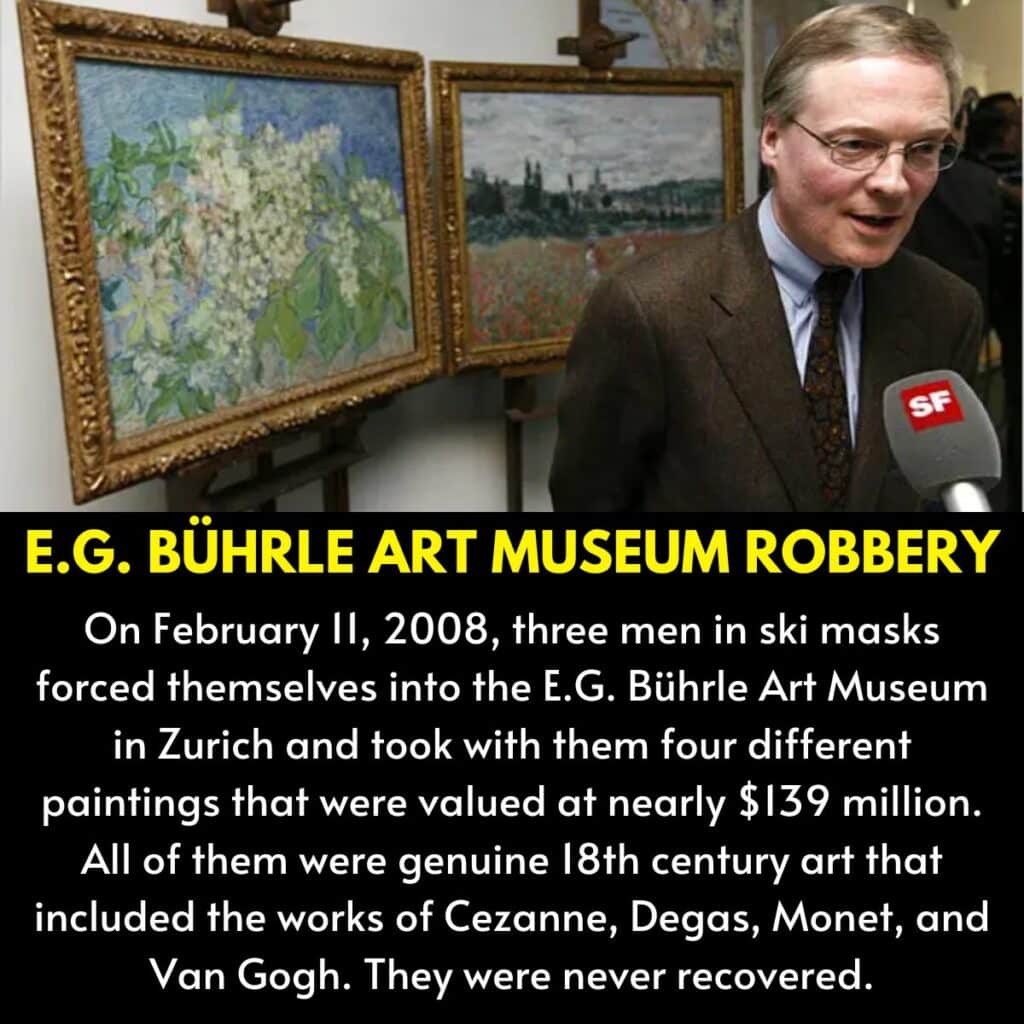 Until that is the case, art museums need to remain on the lookout for thieves lest they experience what happened in Zurich in 2008. That year, after stealing only four paintings, robbers found themselves in possession of almost $139 million worth of art. To this day, those pieces are unrecovered.