An Art Heist with No Leads
Anyone who has visited or seen pictures of the Isabella Stewart Gardner Museum knows that it is one of the most beautiful and well-designed museums in the country. However, those who are a bit more familiar with this museum's history know that it was also the scene of one of the most famous art heists in history.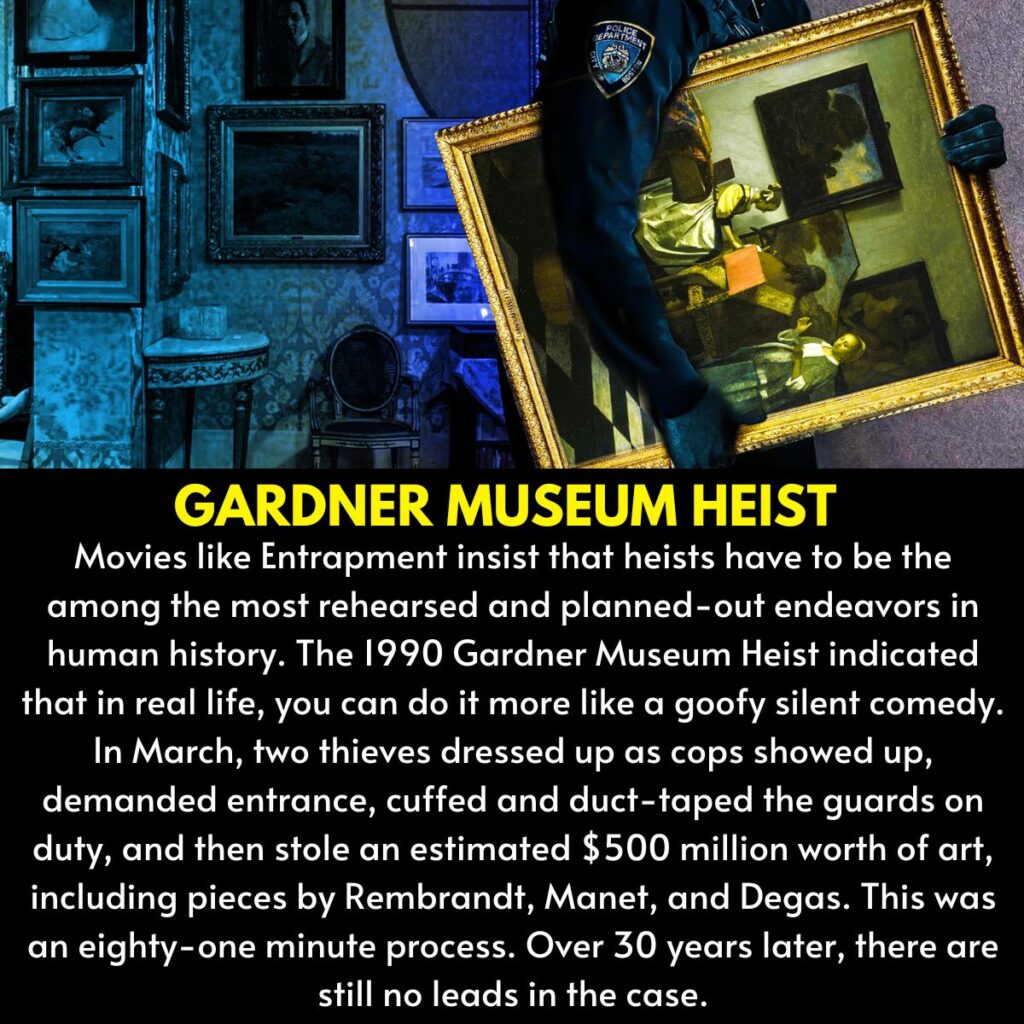 To this day, the police have no leads on who stole more than $500 million worth of art by Rembrandt, Manet, and other famous artists. But the famous art thievery tale has only increased the interest in the museum, and I suspect many people visit based on that interesting story alone.