Making a Clean Get Away
The most successful robbers are those that take plenty of time to plan their heist down to the last detail. That's precisely what happened during the Stockholm helicopter robbery. As this story reveals, the criminals anticipated the police's every move. In my opinion, that's real mastermind material!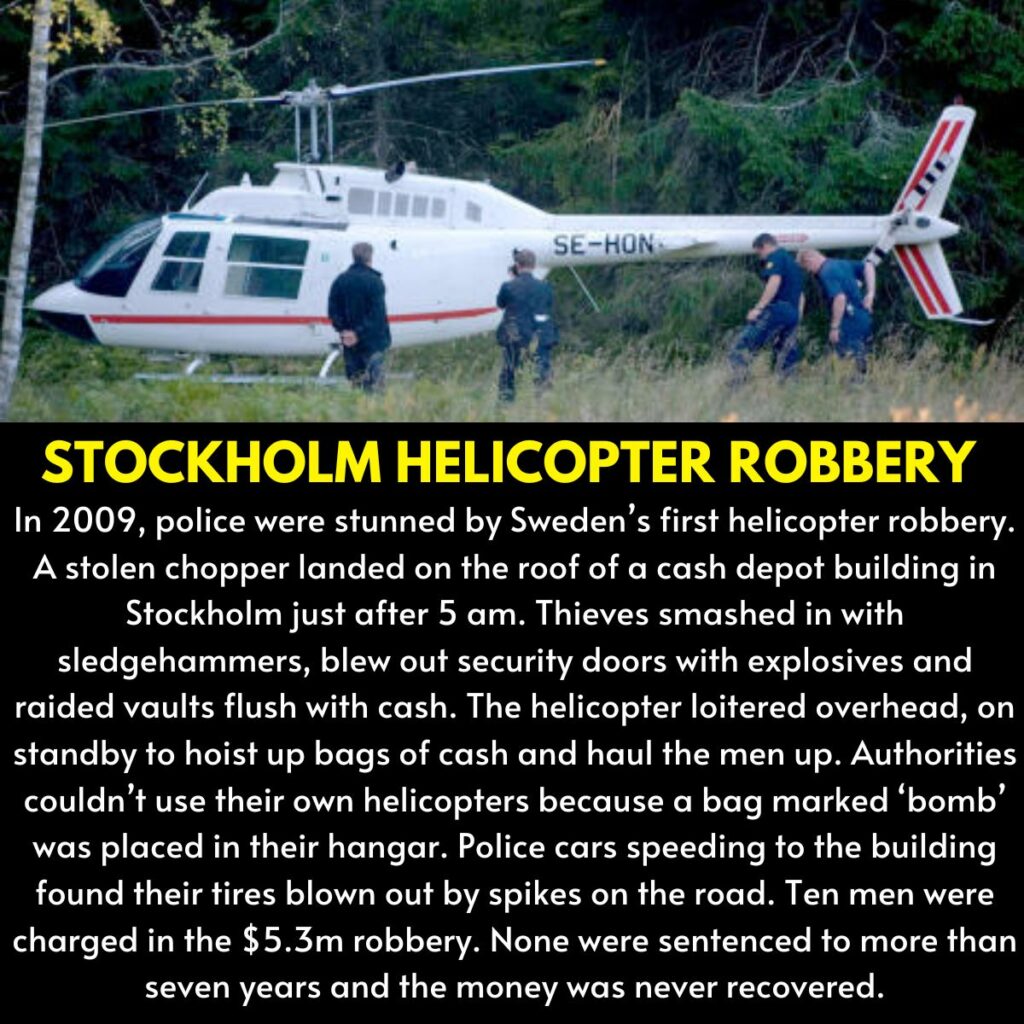 After using a helicopter to gain access, the robbers smashed through a pyramid-shaped glass skylight to enter the cash depot building. Interestingly enough, there were workers present at the time, but they assumed the noise came from trucks driving by outside. By the time they discovered the true source of the commotion, the dubious plot was already too far along to stop.