The Last Person You Should Rob
Police officers would likely be at the bottom of the list of those most likely to experience theft. After all, cops are some of the people most capable of preventing thievery in the first place. However, in the early 20th century, a popular stealing spree left much of the New York police force without their coats.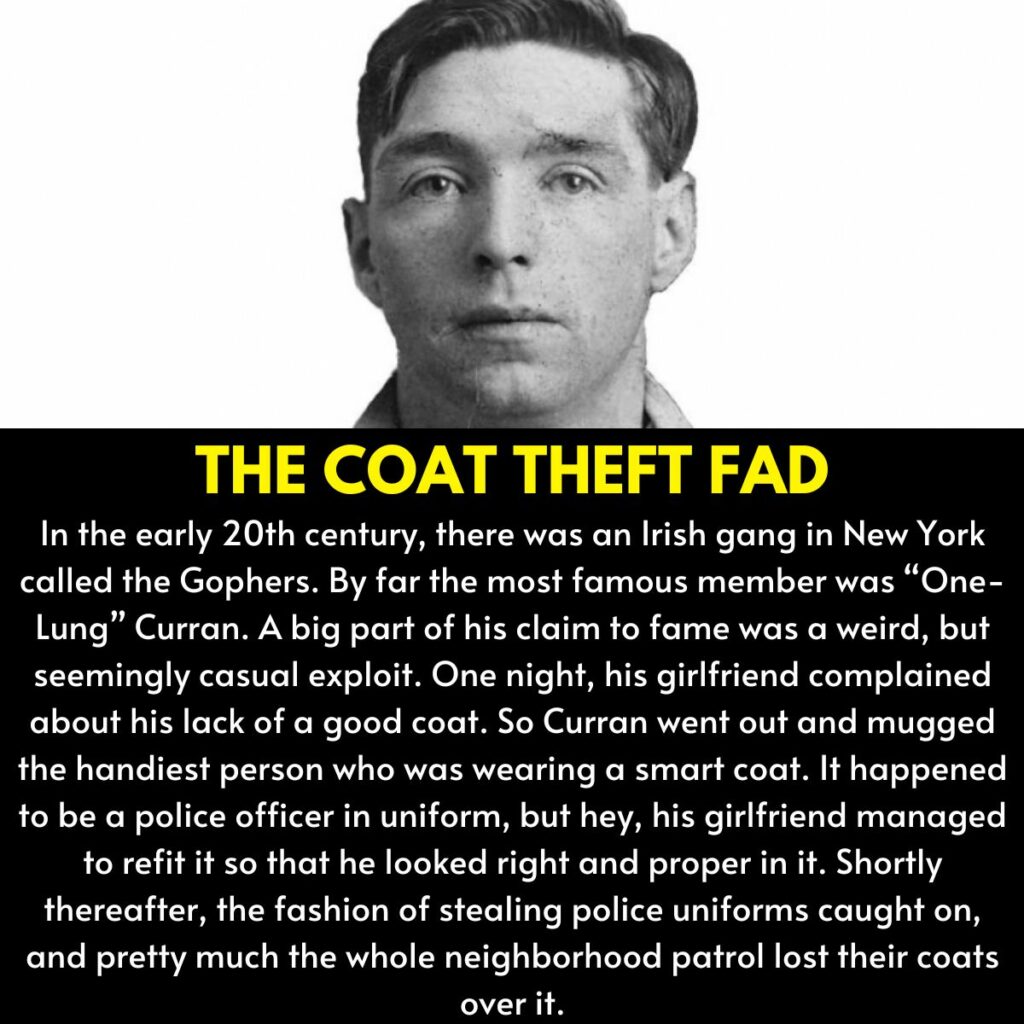 Unlike other stories in this article, this one is not about robbers who want to get rich quickly. Instead, the motivation behind these threats was fashion-based. In my mind, that makes these acts of theft the least comprehensible. They were certainly high-risk but lacked an equally high reward.