Saving for Retirement
Saving up money for retirement is something we should all do. But, based on this story, it seems that's not something that bank robbers always consider. Jack Kelm was a robber for his entire life but still found himself practicing the trade while he was in his early 80s.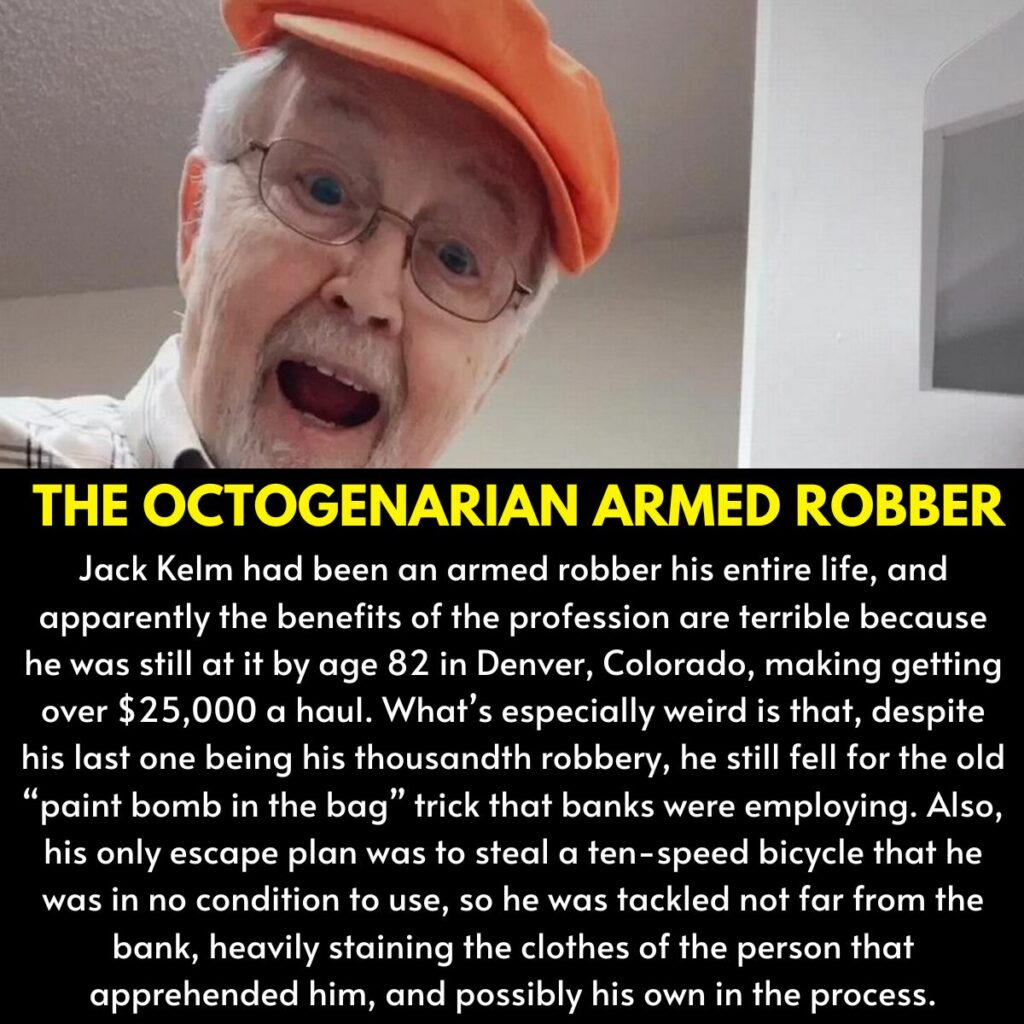 An ­AP News report from the time of his capture revealed that while Kelm was adept at stealing money, he wasn't great at keeping it. Neighbors, who didn't suspect a thing, knew Kelm lived a modest life that did not imply he was wealthy at all. We don't know what he did with his heist money, but it must have gone somewhere if he still needed to commit crimes as an Octogenarian.