#38: Horses' Retirement Plan
It may sound funny, but there are articles out there about choosing the right retirement facility for your horse. We know because we did some research in order to fact-check this next fact! It checks out. Retirement homes for horses are a real thing, and yes, some of them are in Florida.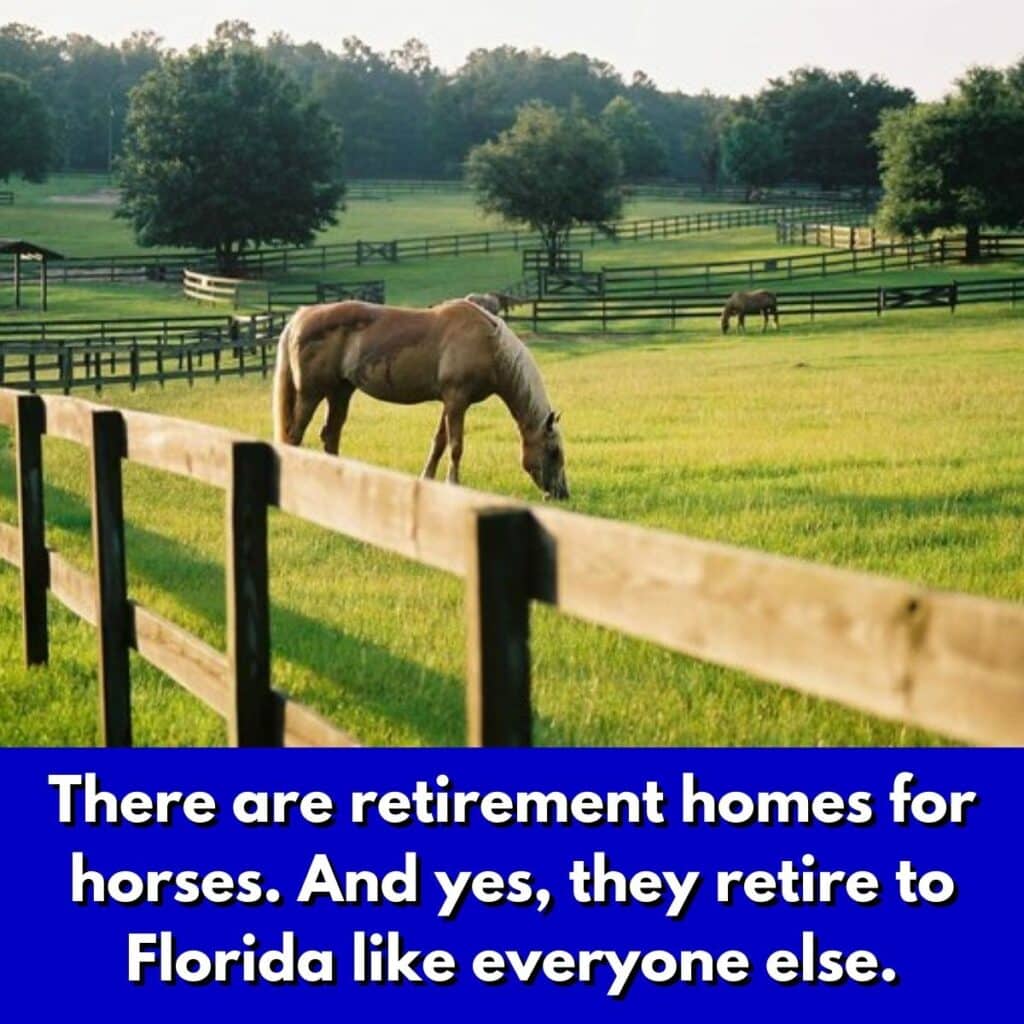 Why should senior citizens be the only ones to enjoy all that Florida has to offer? Horses deserve to retire, too. They work hard their entire lives, and when they reach an age or a physical state that prevents them from working, they get to move on to their next stage in life – retirement.