#33: His Lucky Numbers
If you're familiar with the 1994 film It Could Happen to You, then you're familiar with the story of NYC detective Robert Cunningham and waitress Phyllis Penzo. If you didn't watch the movie, we'll tell you what you need to know. Robert Cunningham was a regular customer at Sal's Pizzeria in Yonkers and was friends with one of the waitresses, Phyllis Penzo.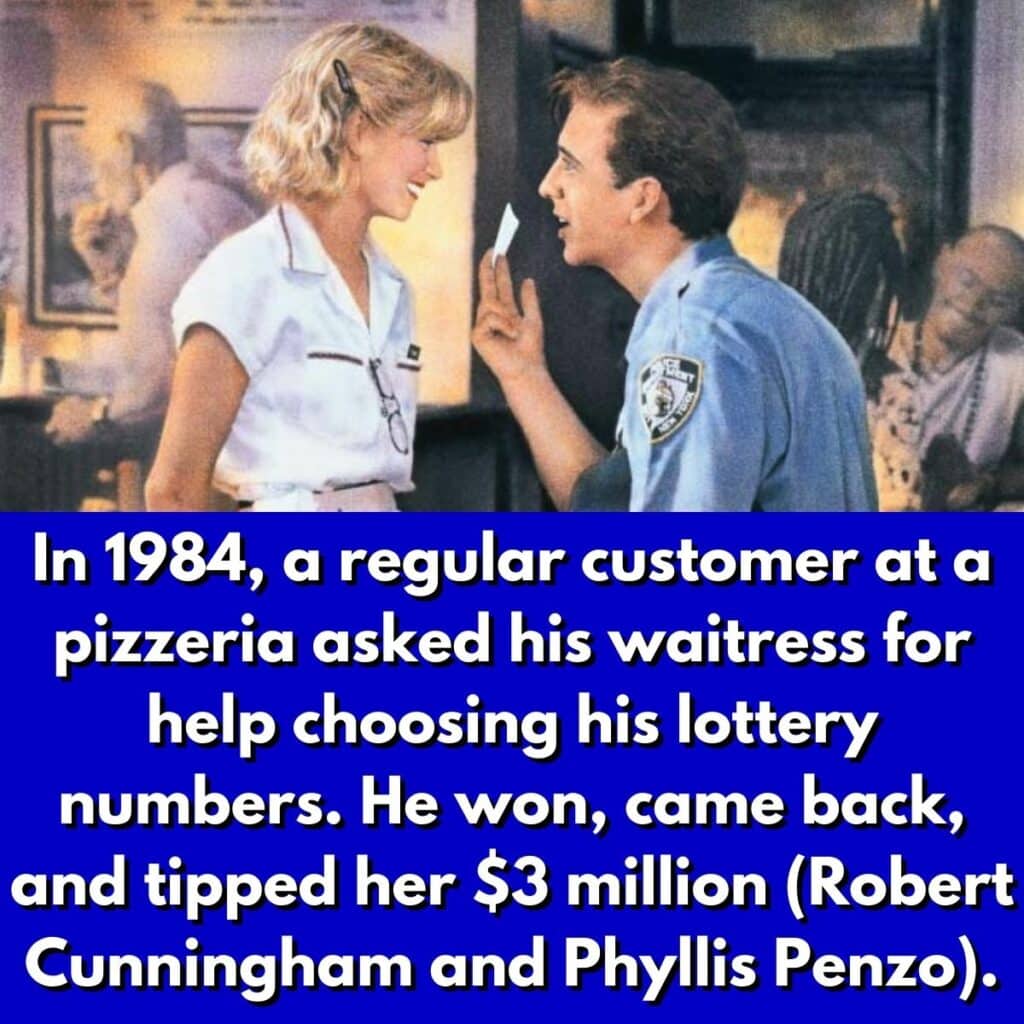 One day he offered (half-jokingly) that rather than leaving a tip, Phyllis could help him fill a lottery ticket, and if he won, he would share his winnings with her. Reluctant at first, Phyllis finally agreed, and oddly enough – Robert won! As promised, he came back to share the winnings with Phyllis. The incredibly sweet and unlikely story inspired a film starring Nicolas Cage and Bridget Fonda.