#36: ✨Unsinkable Sam✨
First thing first, did you know that from the 15th through the 18th centuries, it was common for trading, exploration, and naval ships to have a ship's cat? We didn't know about the ship's cat, but we're honestly grateful that thanks to this Reddit user and his fact about Unsinkable Sam, we learned something new.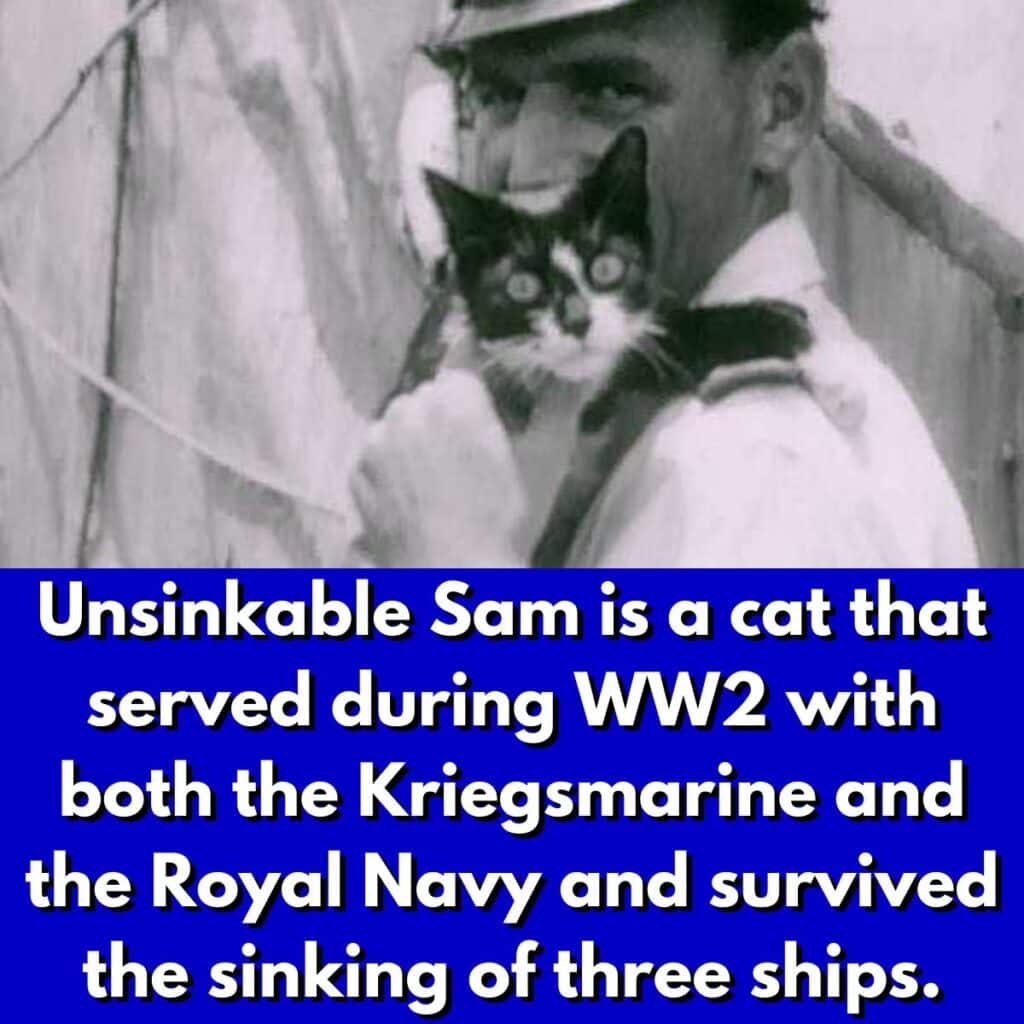 The ship's cat was a cat (obviously) brought on deck for the main purpose of eliminating rodents on the ship. Unsinkable Sam was a ship's cat who became famous for "serving" (he did serve a purpose) during WWII on two ships and surviving the sinking of three ships. Maybe cats really do have nine lives.