#35: What About the Fish?
We already had one fact about Mr. Rogers, but here's another fun fact about everyone's favorite neighbor. Apparently, Mr. Rogers included a regular segment on the show where he fed his fish after a kid wrote to him expressing concern about the well-being of the fish!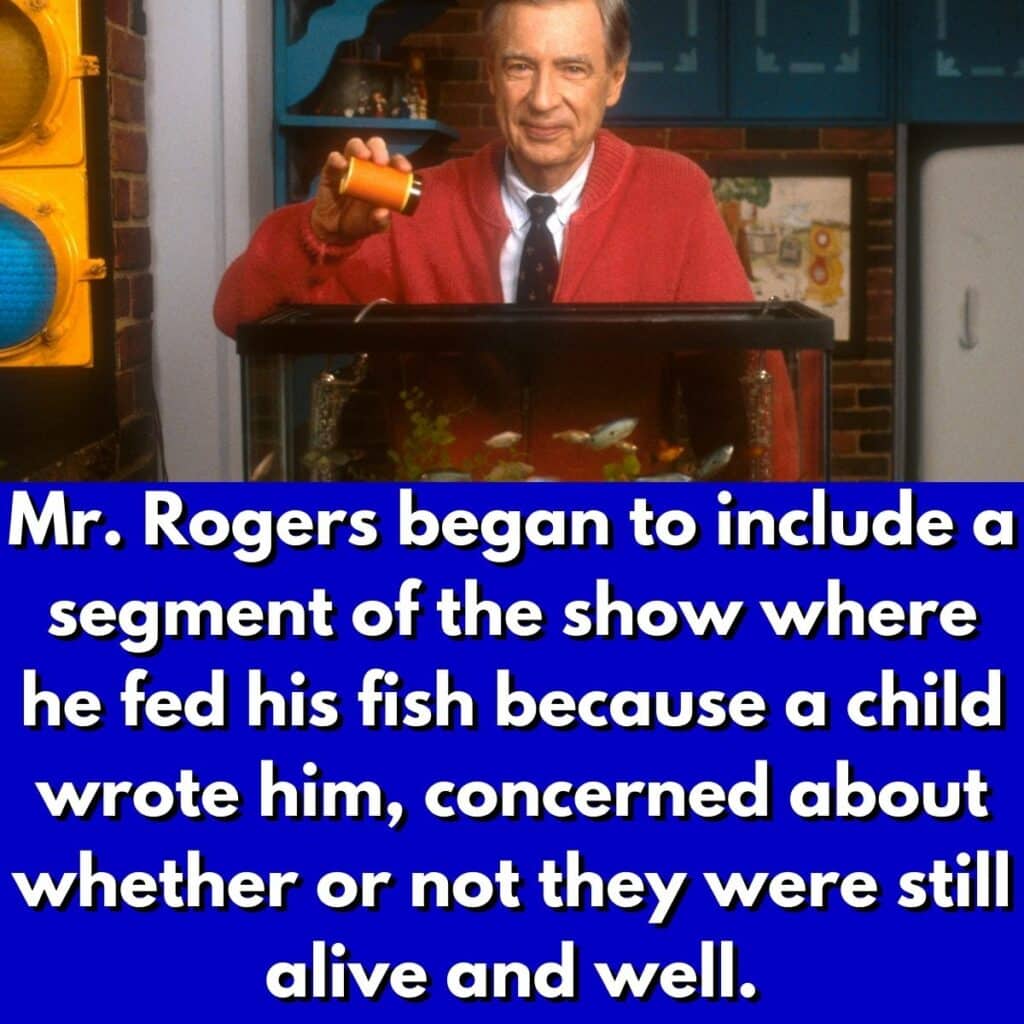 The kid wanted to know whether the fish were still alive and well, which encouraged Mr. Rogers to include a regular segment on the show where the kid could see the fish were being taken care of. How sweet! It's hard to imagine most TV shows even read fan letters, so knowing that Mr. Rogers read the letters and took them to heart is definitely heartwarming.