#10: A Daily Dosage of Cuteness
In today's fast-paced world, we're all looking for ways we can be more productive and put an end to procrastination, right? Well, eliminating procrastination completely is probably impossible; we're only human, after all, but what if we told you there's a wholesome and easy way to become a little more productive?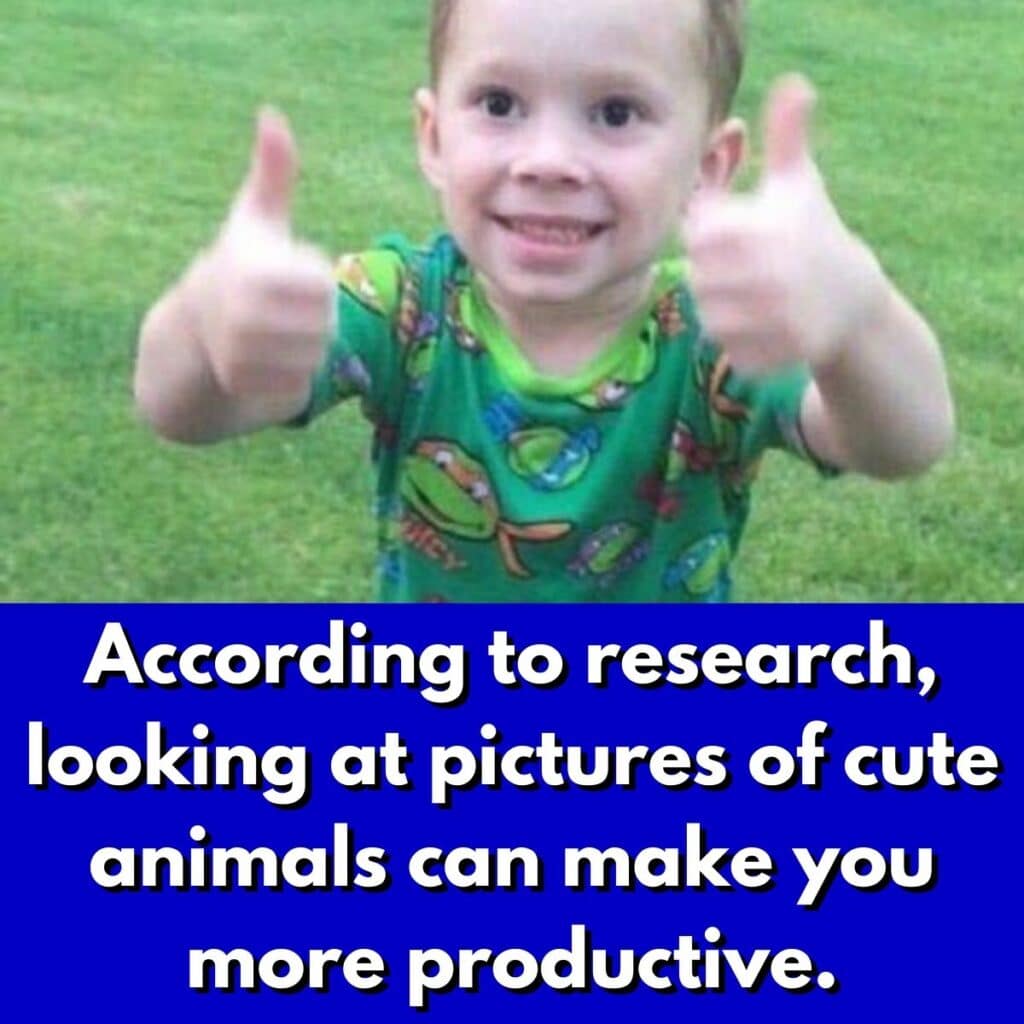 Multiple studies have found that looking at pictures of cute animals (namely puppies) can make you more focused and increase productivity! The adorable animals triggered in participants positive emotions that increased their concentration on the details of the task and allowed them to succeed in the task.