#8: Fresh Produce for Everyone
The city of Atlanta, Georgia, has created the largest and first-of-its-kind food forest – an urban forest that is meant to provide the public with fresh produce. The forest, which rests on land of seven acres, is packed with bushes, trees, and flower beds that produce nuts, fruits, vegetables, herbs, and mushrooms.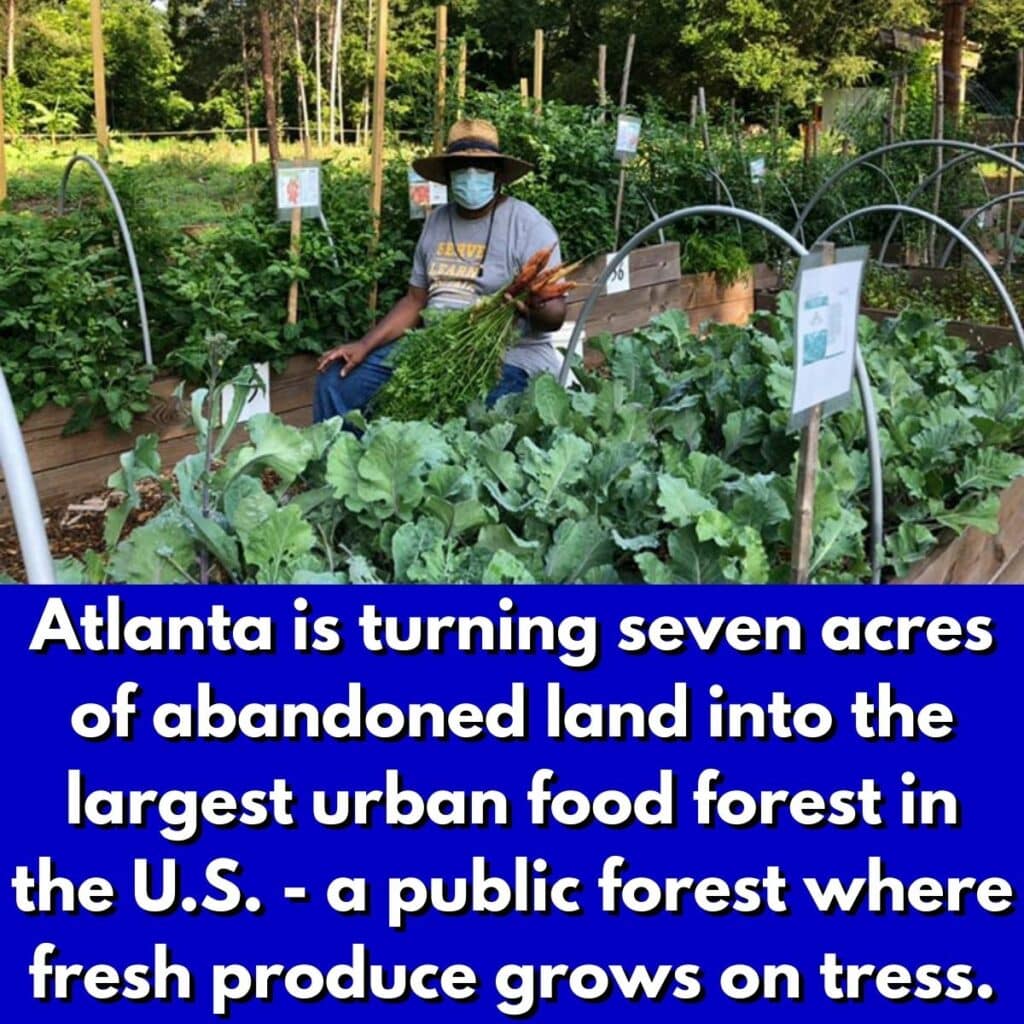 The food forest was created in Lakewood-Browns Mill, where over a third of the population lives below the poverty line and lacks access to whole foods and fresh produce. This was an attempt to turn an abandoned land into something that benefits the local community and hopefully inspires other states and countries around the world!