#3: Wholesome International Relations
The Canadian Tulip Festival is an annual festival that takes place in Ottawa, Ontario, Canada, and proudly displays over a million tulips. The festival has been an annual tradition since the 1940s and it all started back in 1945, when the Dutch royal family sent 100,000 tulip bulbs to Ottawa as a thank-you gift for their aid in WWII.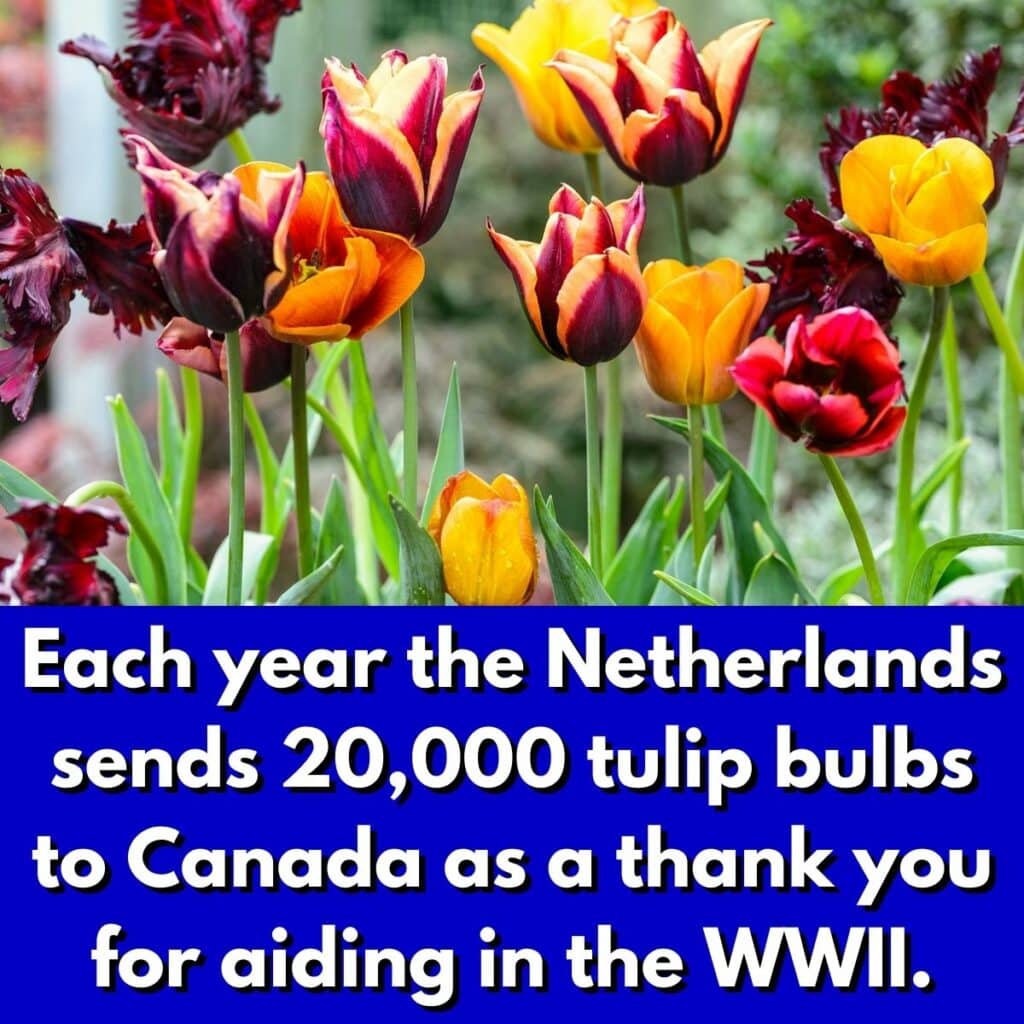 Each year since, the Dutch Royal Family and the people of the Netherlands continued to send 20,000 tulip bulbs to Ottawa. That's a lovely gesture, if you ask us! If only more countries implemented this kind of relationship of gratitude and mutual appreciation, our world would look different.