#37: Feeding The Homeless One Slice at a Time
Rosa's Fresh Pizza in Philadelphia has a policy that allows customers to pay 1$ extra for homeless people to get a slice of pizza for free. They end up serving around 40 homeless people a day, which is quite impressive. All it takes from their loyal customers is $1 to help do some good.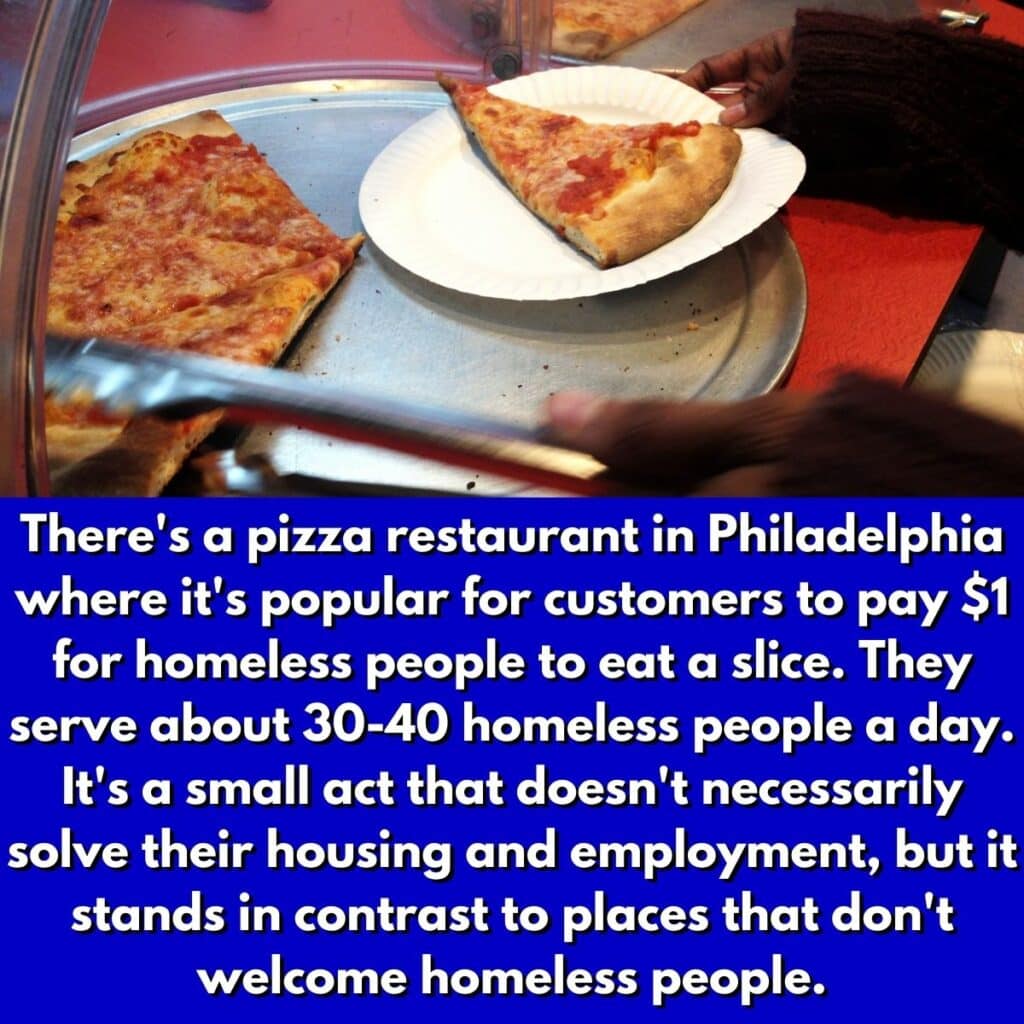 While they aren't the only establishment that serves the homeless – here's a shoutout to all the places that have similar plans! – there are many places that don't welcome homeless people. Yes, it's a small act, but if more places had a similar policy, it would go a long way in our society. It may not solve their housing problem, but it means a lot.