#5: Cure for Blindness
There are about 40 million people who are blind, and over 200 million people with some sort of visual impairment. Blindness can be caused by diabetes, glaucoma, and even head injuries, among many other factors. If you wear glasses or contacts (like I do), then you know how hard it is to get things done without them. I can only imagine being completely blind.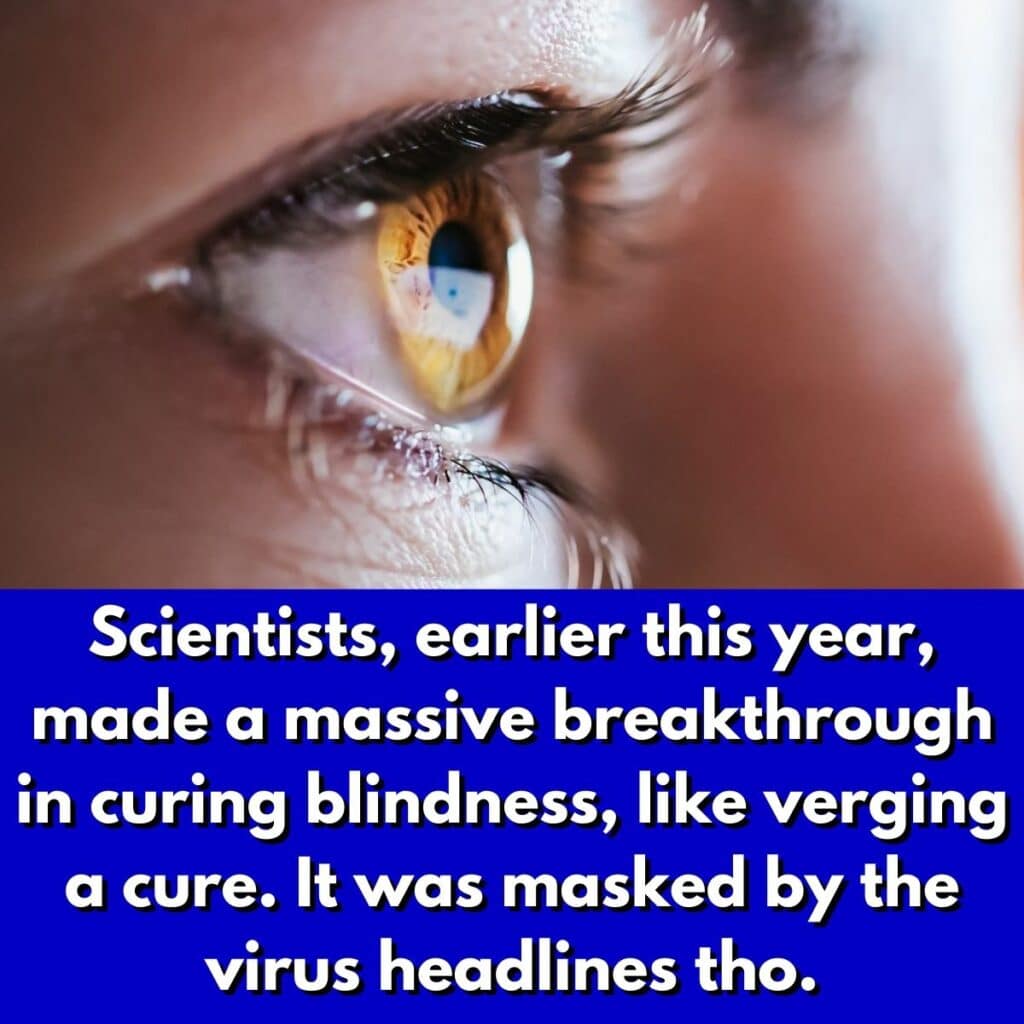 Lucky for us, a cure for blindness is closer than you may think! According to cureblindness.org, there's a cure within sight. Back in 2020, there was a massive breakthrough in finding a way to reverse blindness. While there isn't a full cure yet, it's underway. As of right now, 80% of visual impairments can be cured, which is a good start!