Lex Luthor's Building Another Lair
We'll change up the style for a second here. Let's lead with what this actually is. It's a salt mine. Now, let's talk about what it looks like (and what we secretly think it is). Look at those straight walls, that high ceiling, and how it looks like someone just carved into a mountain.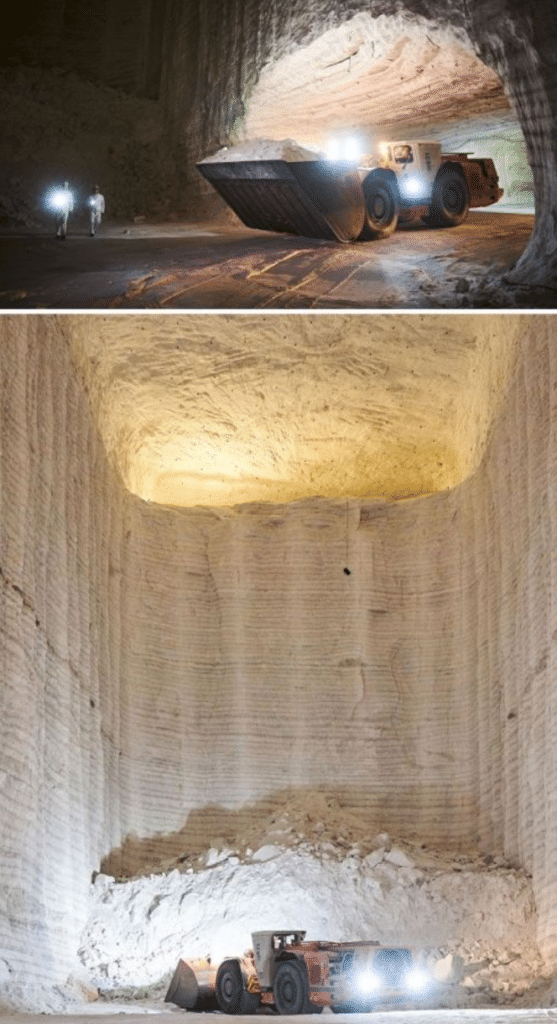 Jokes aside though, it's intriguing to see the kind of machinery that goes into being able to provide us with table salt. Once again, a testament to the skill of human engineering. It's an aesthetic though. Can we get an architect to build us a space that looks like this?