The Dynamics Behind DVDs on Demand
Have you ever seen a Redbox machine? These are machines that you might come across located in various locations, such as in front of supermarkets or grocery stores. Think of them like vending machines for DVD rentals. It's like Blockbuster but modernized, in a way. But how do these machines give you the exact DVD you requested?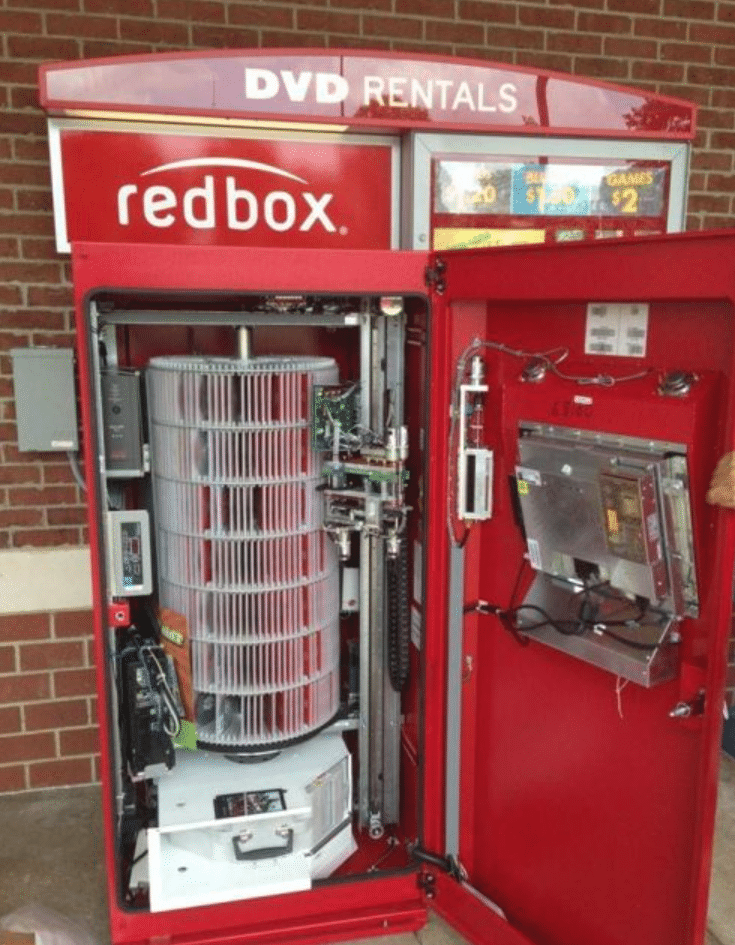 Take a look. The machine has a multitiered carousel of DVDs that all have to be arranged precisely. The machine will then pick out a specific case from the location that a certain movie is programmed to be in. We never thought about how it works, but it's an interesting machine to see the internals of.