The Explosive Insides of Fireworks
Have you ever wondered how fireworks can explode and display different colors and patterns? It all comes down to the way that their shells are constructed. Let's take a look at this one that has been kindly cross-sectioned for us. It seems relatively trivial, but things like these show the brilliance of humans!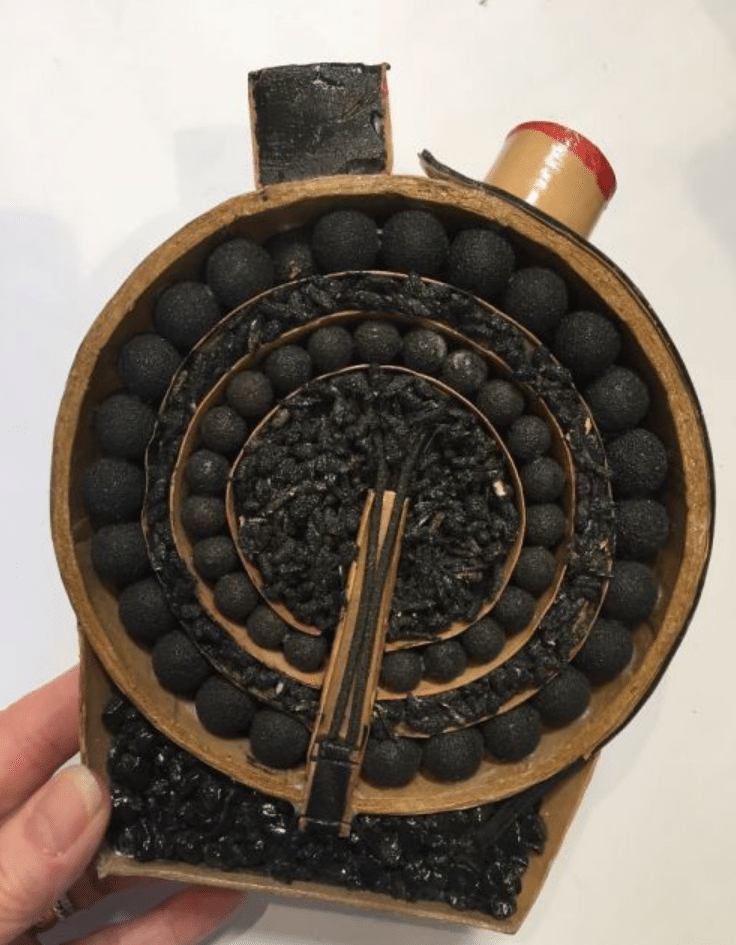 The shell has different colors of flammable material arranged in circles, which burst aflame one at a time. You can also see the wick as well. Each outer layer explodes in turn, which is what is responsible for the different colors that brighten up the sky when fireworks go off.