Light Like Car(d)bon Fiber
IKEA is known for its extensive catalog of annoying-to assemble furniture with weird names and Swedish meatballs. One thing about a lot of their furniture is that although you have to put them together, they're rather easy to handle because of how light they are. How do they get them that light, you ask?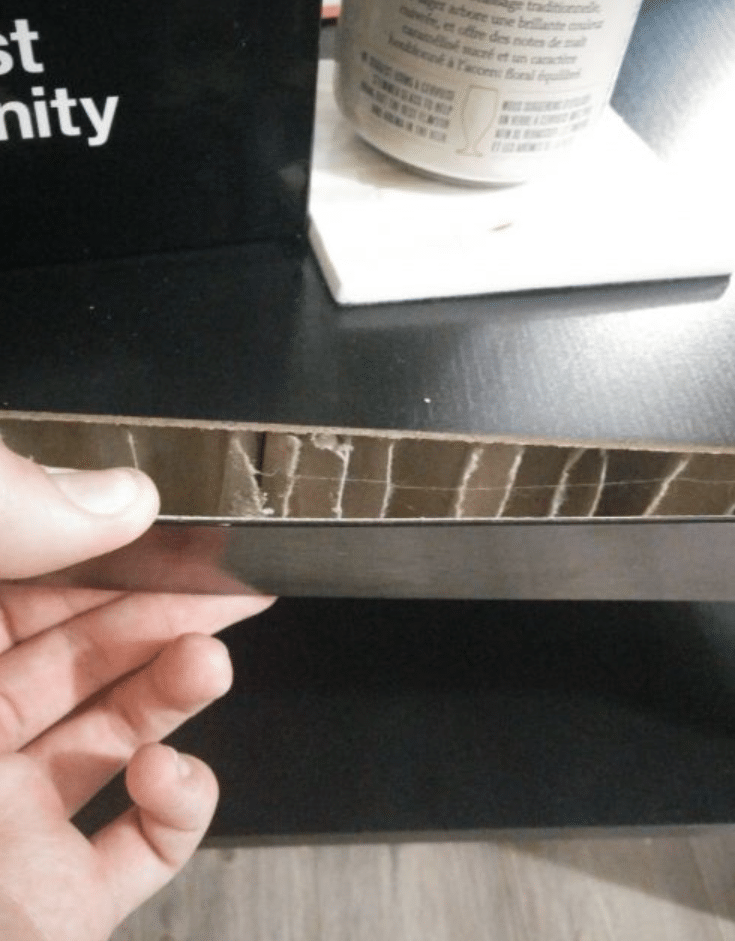 Well, unless it was composed of some kind of advanced material like carbon fiber, you shouldn't be shocked to see that the insides of some of these tables consist of what seems to be cardboard. As long as the tables won't crumble when you put a few heavy books and a mug of coffee on them, it should be fine.