A Crayfish Left Its Clothes Behind
No matter the arthropod, all animals of this family undergo the molting process. A lot of other animals go through a similar process, including cats and dogs. This is basically when the exoskeleton or fur is shed. In crustaceans, it is due to the fact that they are getting bigger and the hard shell will restrain their movement.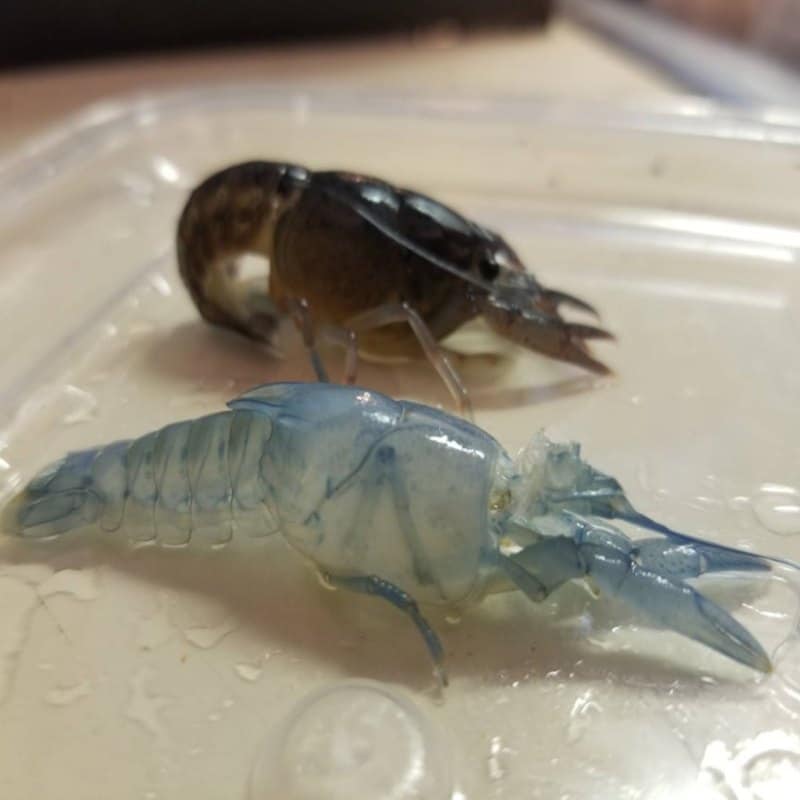 Here's an image of a crayfish that decided to get itself a change of clothes. It seems it forgot to find itself a new set, though! Don't worry, this crayfish will eventually develop a new exoskeleton of its own. However, we find the one that is left behind to be a little disconcerting on its own.