The A-Mazing Internals of a Hedge
Ah, hedges. A staple among the gardens and yards of the wealthy. You either see tall hedges in front of a mansion or near the HQs for a multinational company or something. Jokes aside, hedges probably get the most airtime as part of sprawling hedge mazes. Remember that scene in Kubrick's The Shining?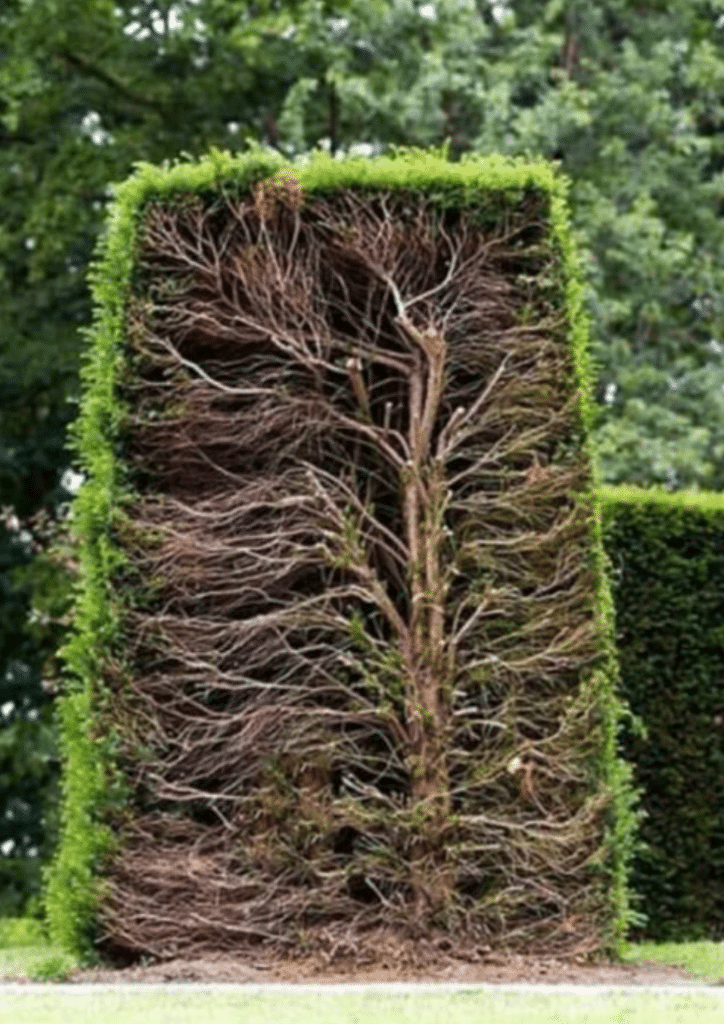 We get a glimpse into the guts of one of these giant hedges. They always look so nice and pretty from the outside, but this shows us the relatively uninspiring internals that they carry. It just looks like a busy tree, to be honest. It is satisfying how the leaves form a 'crust' of this slice.