The Other Side of the Sphinx
We talked about the Pyramids of Giza a few entries higher up on the list, and now we will talk about the complement to the pyramids: the Sphinx. When you think of one of them, you're very likely to think of the other. We're all familiar with its face, but what about its backside? Did you even know it had a backside?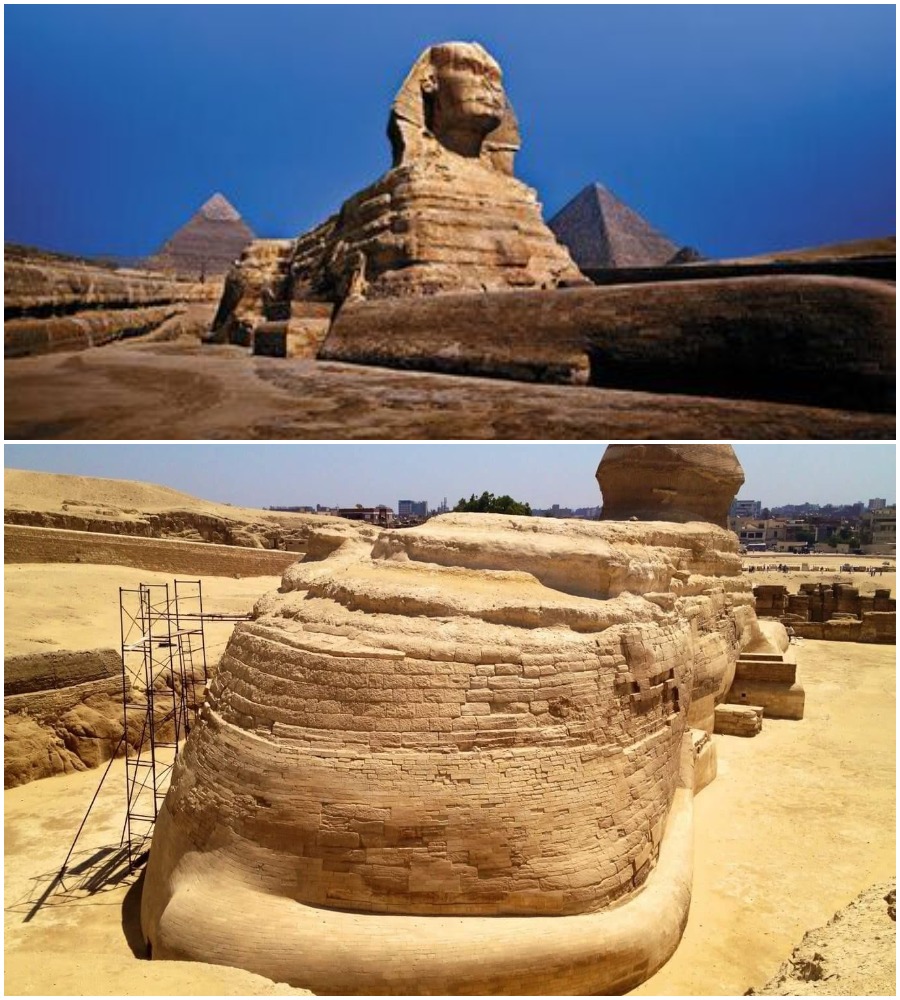 When we saw this photo, the first thing that occurred to us was that we had never – not once – seen the other end of the Sphinx before. That was why it was so shocking to see that the giant statue has a tail! And interestingly enough, it looks smooth and less worn out than the rest of it.