Office Life Isn't for Everyone
We've heard our fair share of call center horror stories at this point, and they rarely end well. But this person quitting on day one wasn't even about the company – it was just office life in general. Their new job required them to call to get donations for a variety of nonprofits, which doesn't seem too bad, all things considered.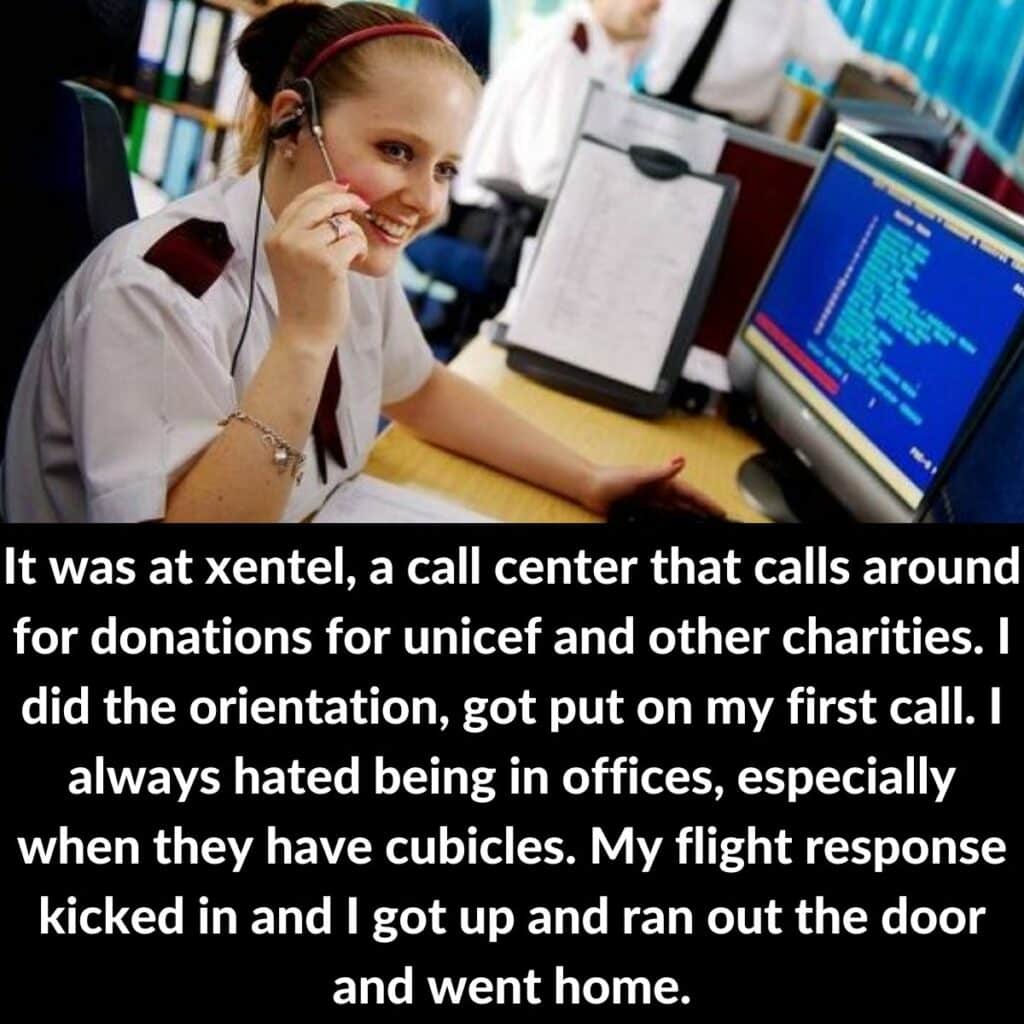 However, this person already had an aversion to offices and cubicles in general. When they sat down for their first call, their brain wouldn't let them continue any further – they were out before lunch even started. Hopefully, this person was able to secure another job that wouldn't trigger such an intense fight or flight response!