Did Anyone Agree to This?
You know a job will be bad if they can't even tell you right away what the schedule will be like. Instead, like a frog in boiling water, management slowly changed the terms of employment over the course of this person's first day. Too bad for management, though – this person didn't fall for it.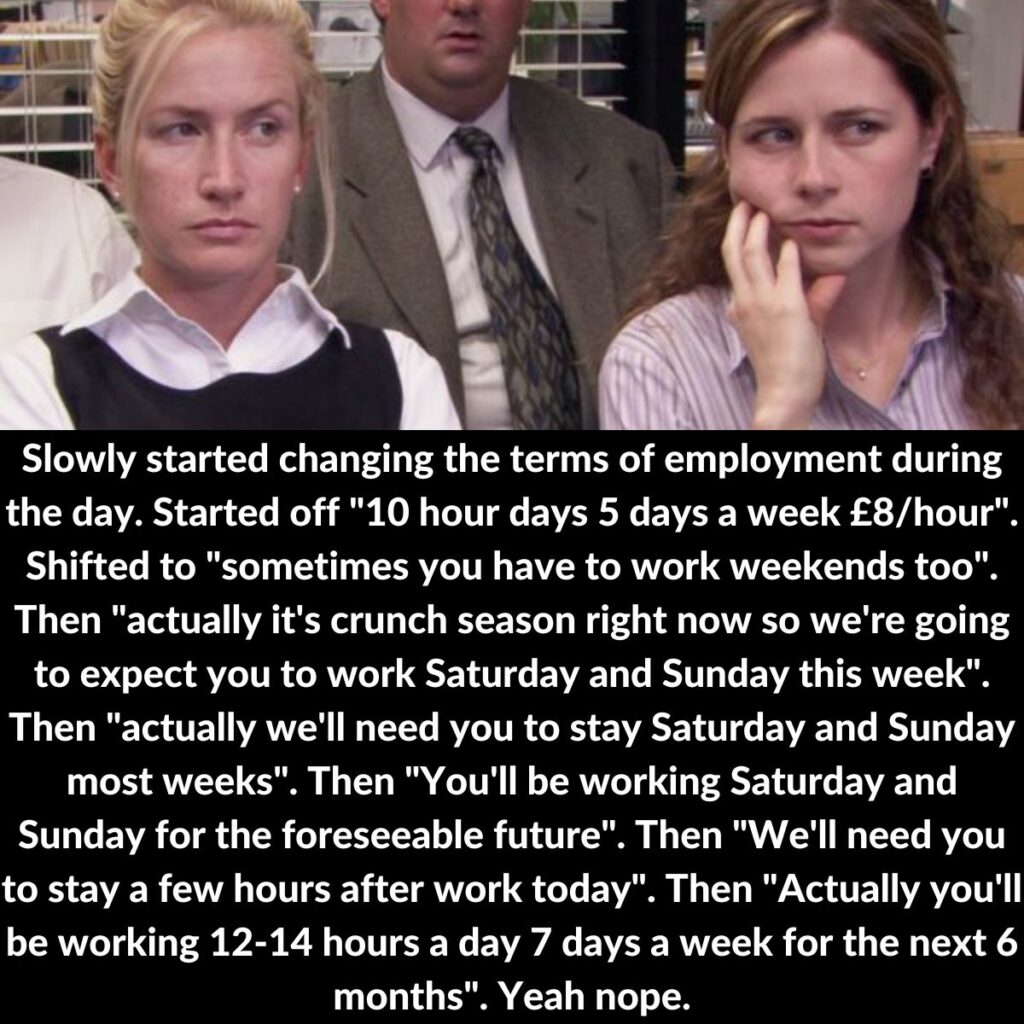 The original schedule this person agreed to was 10-hour shifts, five days a week. Slowly, management began suggesting the idea of working the occasional weekend; then suddenly, weekends became common, then mandatory for the foreseeable future. By the time the work week went from 50 hours to nearly 100, this person was out the door before day one even wrapped.