Temporary Goes Both Ways
Just as you rarely start a job with the intention to leave soon after, companies rarely hire people just to let them go after a few months. Unless, of course, it's a seasonal position – but that's typically disclosed upfront. Not at Sears, apparently! After one day of "training," management let everyone know they'd be jobless after the holidays.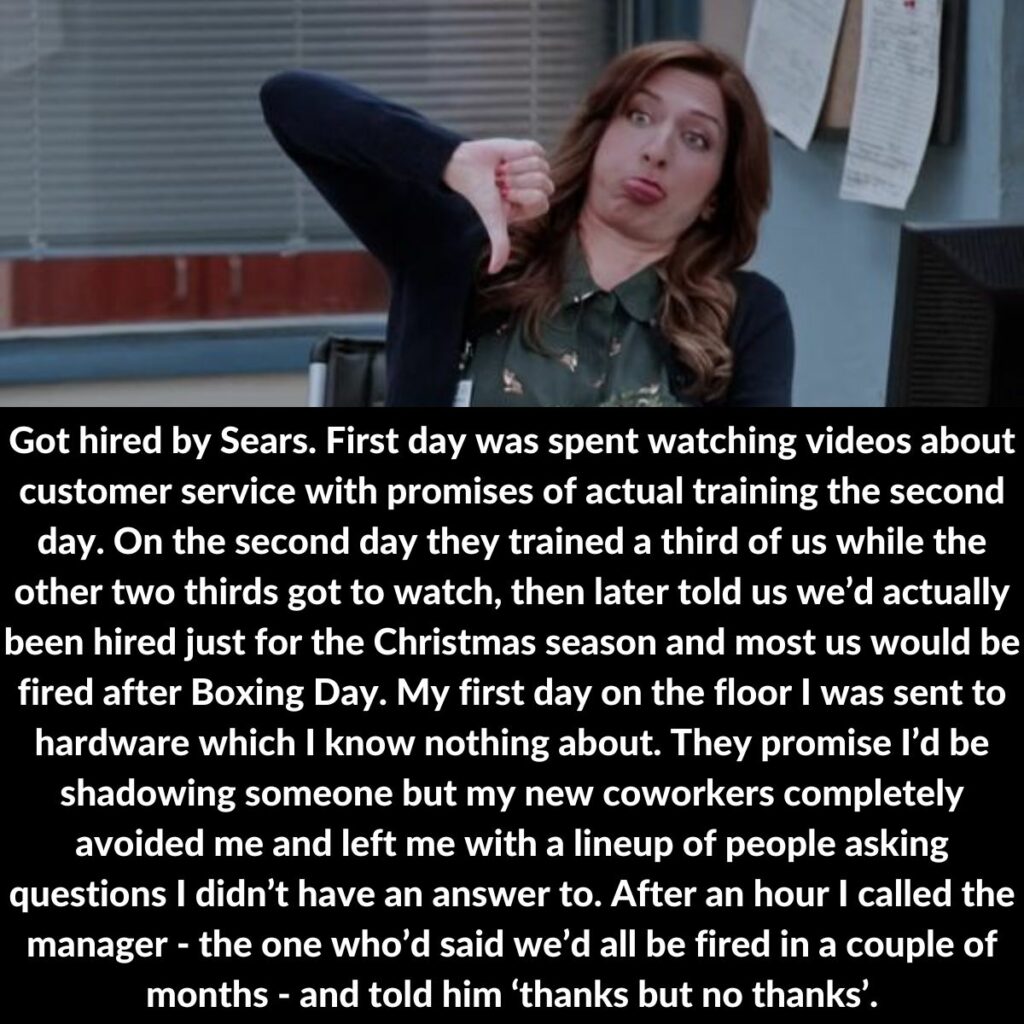 To make it all worse, management expected this person to do the job well without any real training. On day two, they were sent to a department they had little experience in, ignored by their coworkers, and overwhelmed with questions from customers. They went right back to the manager, who told them they were temporary and placed out permanently.