Let's Cook Those Burgers
This person's first day at Wendy's was centered around an assistant manager who didn't really do much of anything. In fact, the only thing he did seem to do was repeat, "let's make those burgers, go faster, make those burgers,"… which I'm sure was very helpful to the staff making the burgers.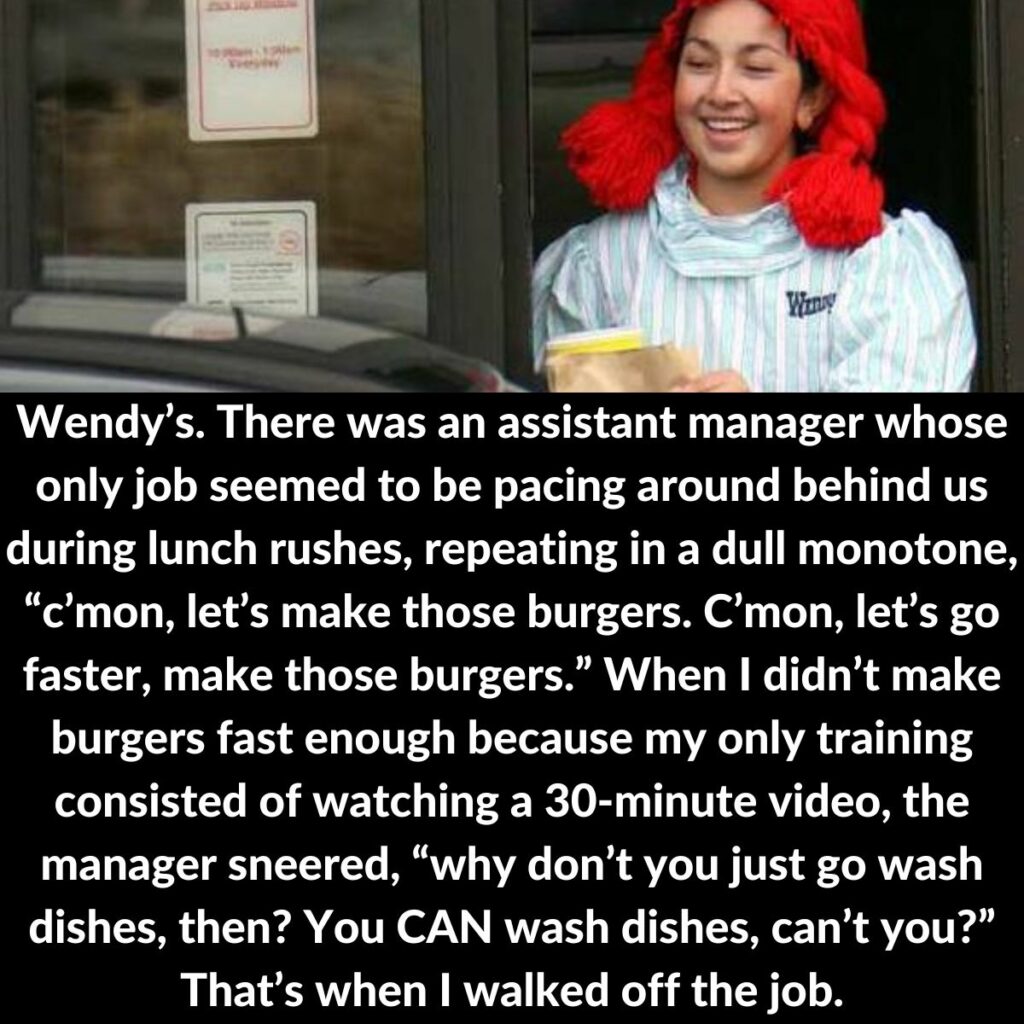 We couldn't imagine hearing that for an entire shift, so we wouldn't have blamed this person for walking out right then and there. But the real icing on the cake was when this person apparently wasn't "making those burgers" fast enough, and the manager told them to go wash dishes. When the boss starts talking to you disrespectfully, it's an immediate red flag.