That Escalated Quickly
Pizza delivery doesn't sound like too bad of a gig when you think about it; after all, you get to eat all the pizza you want! But this person's experience might convince us otherwise. In the early 90s, this individual started their first pizza delivery shift in their 1967 VW Beetle… with a flat windscreen in the pouring rain. But that's just the beginning.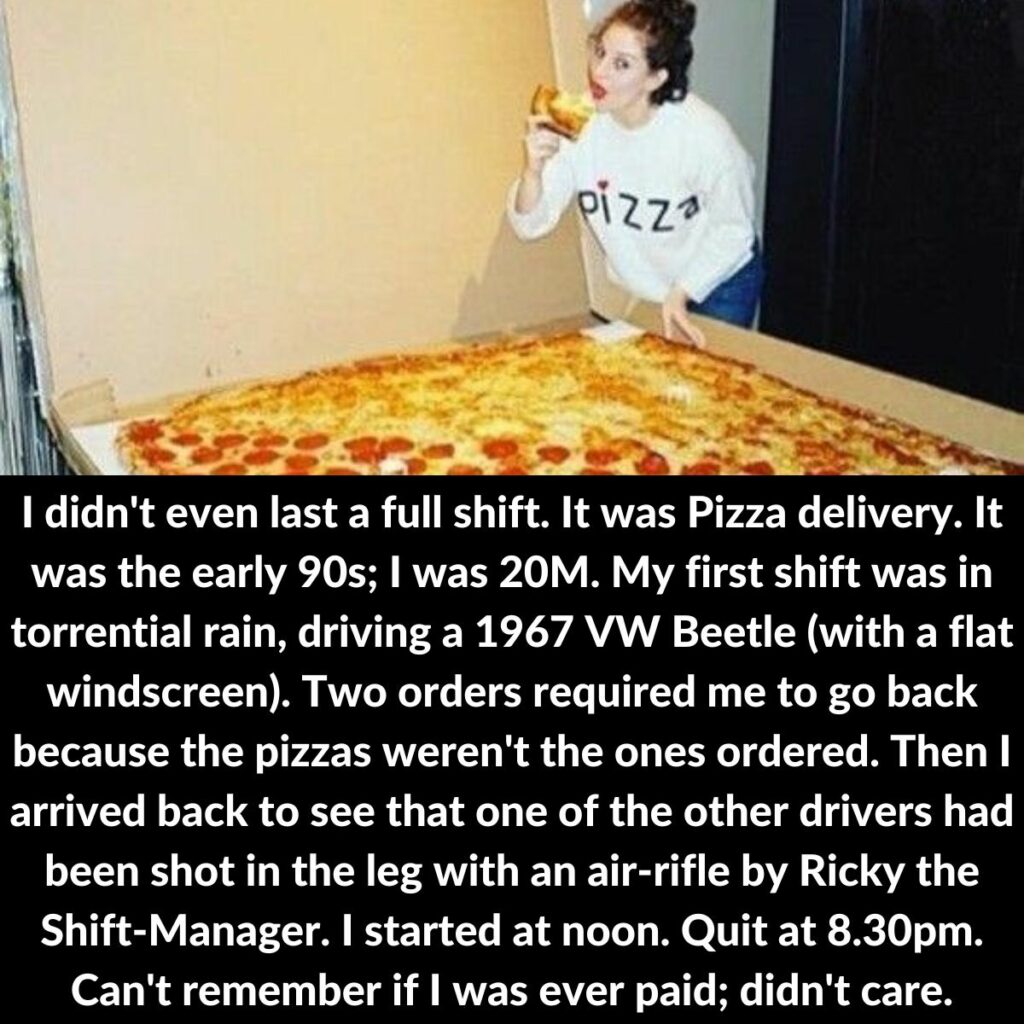 There were two incorrect orders that night that were sent out with this new delivery driver. But when they went back to retrieve the correct orders, they didn't come back to a regular day at a pizza restaurant. Instead, they saw one of their coworkers recovering from being shot in the leg with an air rifle by the shift manager. Nope!