Chaos in the Denim Department
It makes sense to want to work for a place you're a frequent customer at, but sometimes that love turns to hate very quickly. This person discovered that their time shopping at Old Navy was very different from the experiences of the people who worked there. Chaos and so-called "clothing bombs" made the job unbearable.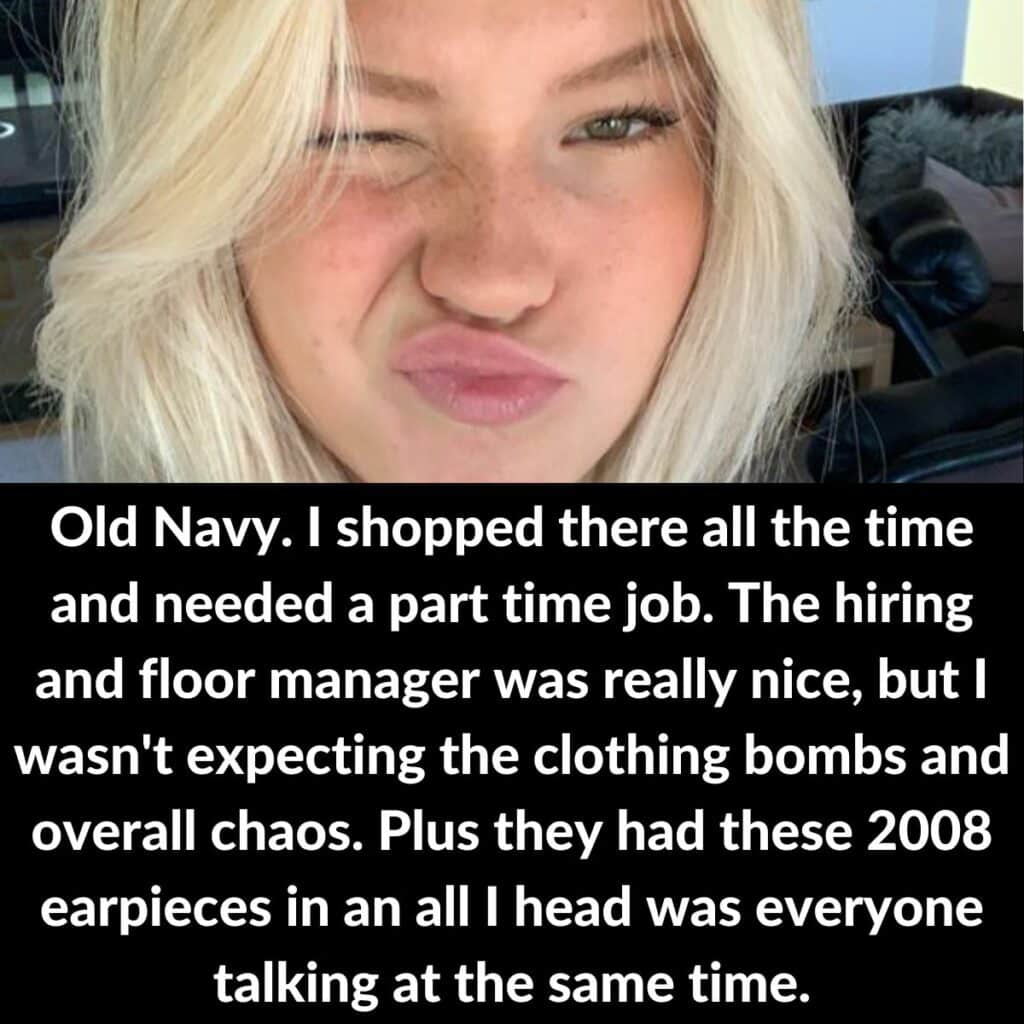 Another forgotten part of minimum wage jobs is the mostly-unnecessary earpieces. Sure, they're great if you need to quickly get ahold of someone across the store, but they rarely work as intended. This person experienced what most people come to loathe – everyone talking over everyone. This chaos was enough for one day, so it's no wonder they never returned.