Why Was I Hired Again?
Before you start a new job, there's a whole process. You apply. You interview. You ask questions. You get an offer. You accept the offer. By this point, you should have a pretty solid idea of what's expected of you at said job. However, this company decided to hire someone to service their buses while forgetting one important caveat.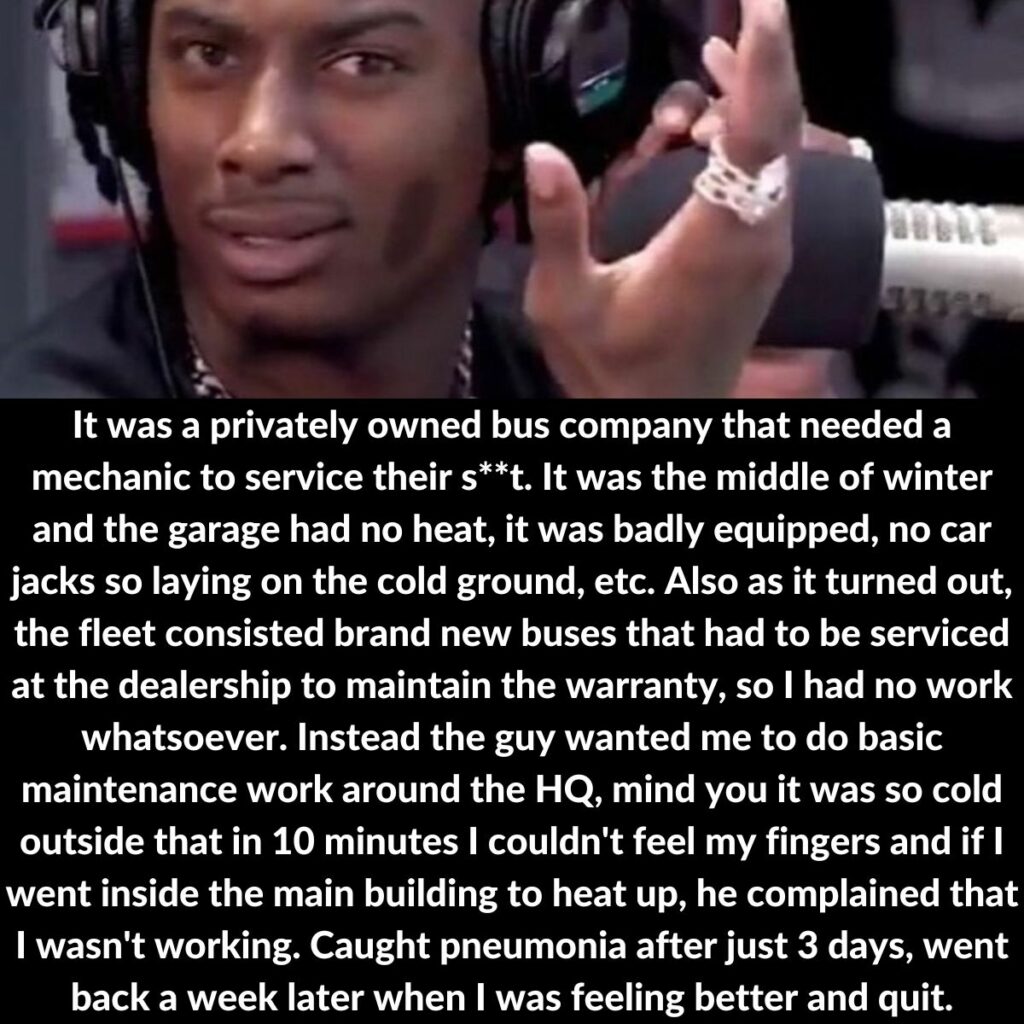 Because the buses were new, they had to be serviced at the dealership, leaving this individual with nothing to do. Instead, management had this person do odd jobs around HQ that were definitely not what they were hired to do. To top it all off, it was freezing cold. This job ended with a resignation and a case of pneumonia.