I'm Sensing a Pattern Here…
We've heard a lot of stories about terrible first days from employees' points of view, but now we're seeing it from the other side. Some companies are well aware that nobody wants to work for them, and they've watched time and time again as employees worked one day and never returned. This is one of those stories.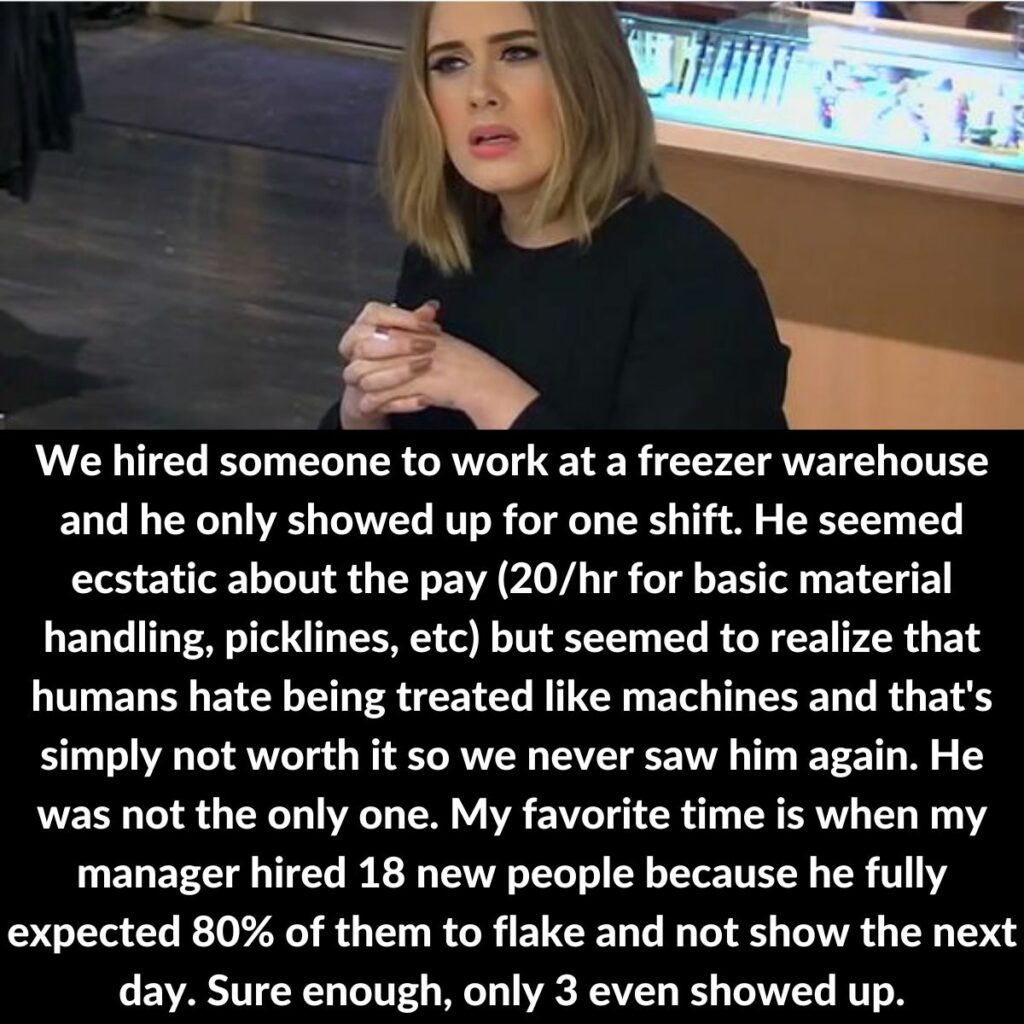 This was at a freezer warehouse, so we can only imagine the working conditions. Although they paid well, management noticed that most of their new hires didn't make it past the first day. They even over-hired for openings, knowing that most of them wouldn't stick around. Hopefully, there's a plan in place to improve employee retention going forward…?