Unworthy of a Dog's Love
This person seemingly got a dream job – grooming dogs all day long. However, the dream was quickly shattered once they saw how their trainer was treating one of the dogs during a session. After hitting the dog twice, this person couldn't stand aside and took it straight to the owner to let them know what they had witnessed.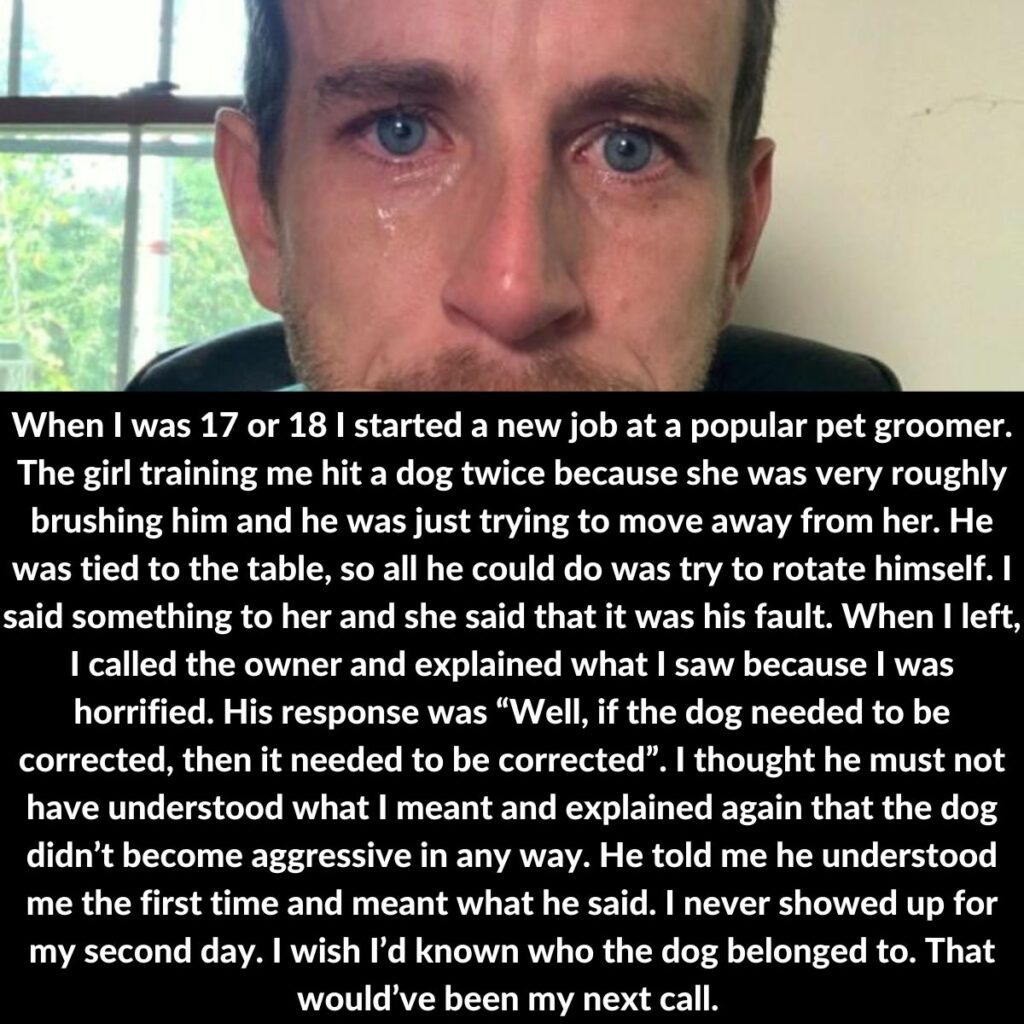 Unfortunately, the owner of the business was of zero help. After explaining the situation, the owner continued to try to justify the blatant animal abuse. That employee never returned for their second day, and we can only hope the owner of that poor dog stopped giving them their business as well.