Oh, Netflix. It's hard to believe that there was a time, not too long ago, when we didn't have several years' worth of streaming content available at our fingertips. If we wanted to watch a movie or TV show, we had to procure a copy on DVD or VHS, like some kind of chump. For all its flaws, Netflix has changed the way people consume media, leaving an indelible mark on our culture. It enabled binge-watching of TV shows by making entire seasons available at the same time. It made us accustomed to the idea of being able to choose any show from a vast catalog (although somehow we still struggle to find things we want to watch). So, for better or worse, streaming is part of many people's daily lives, which has inevitably led to a whole slew of hilarious memes and tweets. We've gathered some of the best memes the internet has to offer here for you to enjoy while yet another season of Nailed It plays in the background.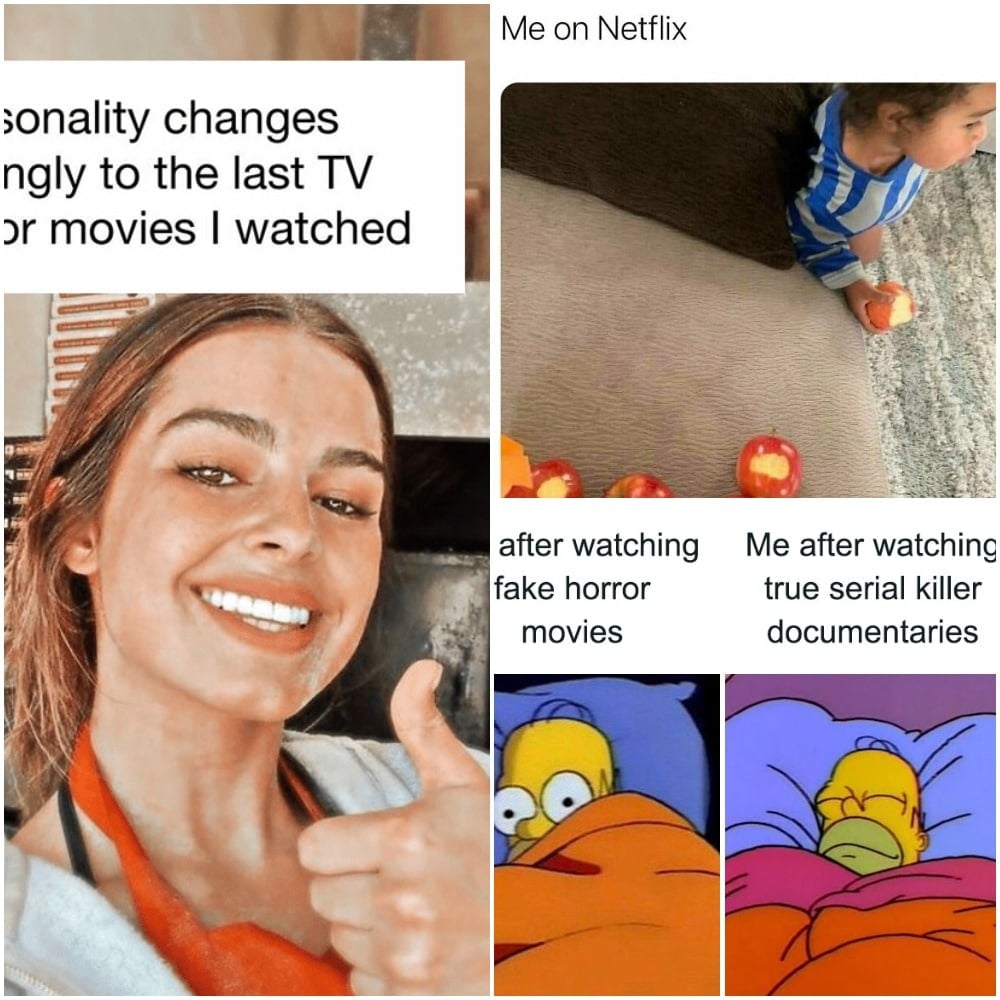 Background Entertainment
Speaking of doing something else while something plays in the background… Look, Netflix didn't invent this practice; people have been half-watching mindless TV shows and movies while mostly focusing on folding their laundry for years—possibly since the advent of the TV. All I'm saying is that Netflix has helped a lot of us hone this practice into an art form.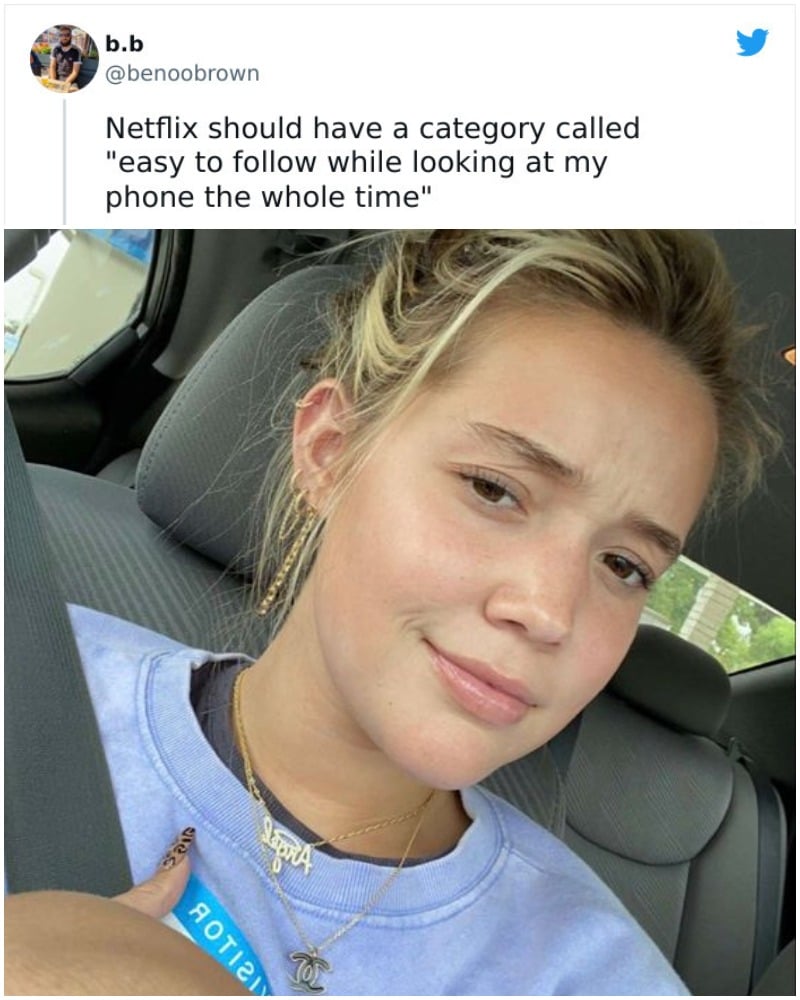 I think the reason that Netflix has made this such a widespread practice is that it makes such a huge catalog of shows available to us that we somehow don't feel the need to pay attention to most of them. Back when there were only four TV stations, you treasured your shows because you knew you didn't have many of them. But with Netflix, who cares if I miss the exact details of how Amanda is going to decorate her cake because I'm paying my electrical bill? There are four thousand more episodes of cooking shows waiting for me.