Super Bowl LVII is almost here, and you're confident you've checked everything off your list. Your jersey is all nice and clean for the big day. Your fitted cap is flawless. Your pantry and refrigerator are overflowing with all the best party snacks to keep your tastebuds celebrating every touchdown with you. You sigh with satisfaction and relief, thinking you're all set until you realize you forgot to brush up on your Super Bowl trivia. Haters might call you a rookie because you haven't committed it all to heart, but we know you've been focused on the excitement of the game (or lusting after all those buff guys in spandex), so we're here to pass you some facts and even a few secrets your friends don't know. Let them know this isn't amateur hour and you'll come for them like Liam Neeson if they dare challenge your Super Bowl trivia prowess.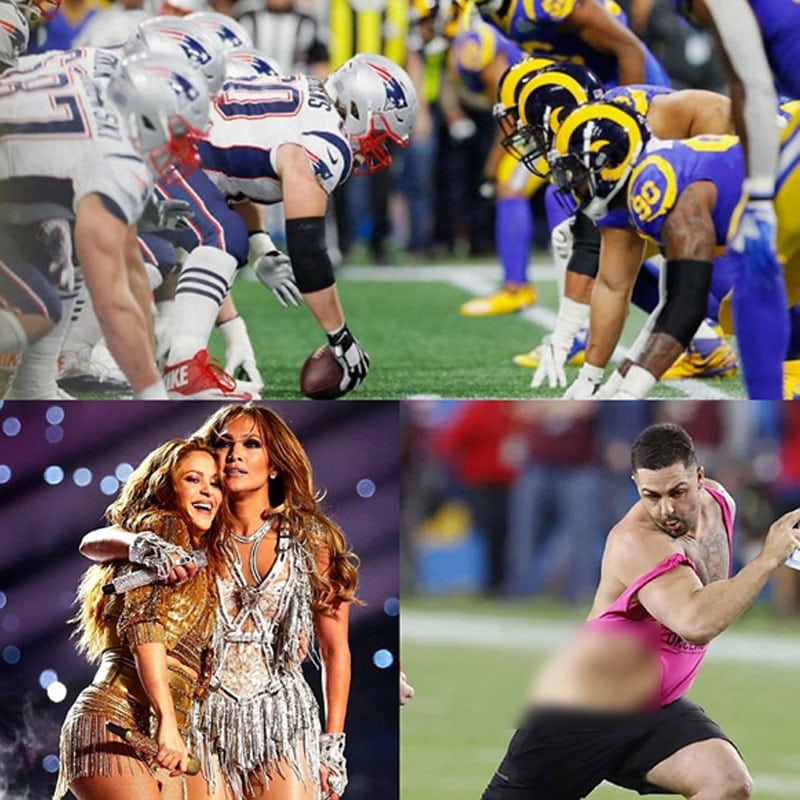 The Patriots Are Always Doing The Most
The Patriots' name pops up all over Super Bowl trivia, and they have a history deeply steeped in controversies that have stuck to their name like super glue regardless of their innocence or guilt. They've taken advantage of loopholes in the rulebook, made questionable plays that lead to rule changes, and found themselves in the middle of Spygate and Deflategate, but we're bringing them up for another reason.
The New England Patriots hold records for doing the most. They hold the record for the most Super Bowl appearances, making it to the championship game 11 times. They've won six of those games, earning them a position alongside the Steelers for the most victories. Their five losses tied them with the Broncos for the most Super Bowl losses.