#3: The Amazing Adventures of a Driver's License
Sometimes unexplained stories are just the biggest coincidences of all time. And that can be its own kind of astonishing tale. Take the story that follows. Can you even imagine the number of coincidences that had to occur for this guy to find himself in the situation described below?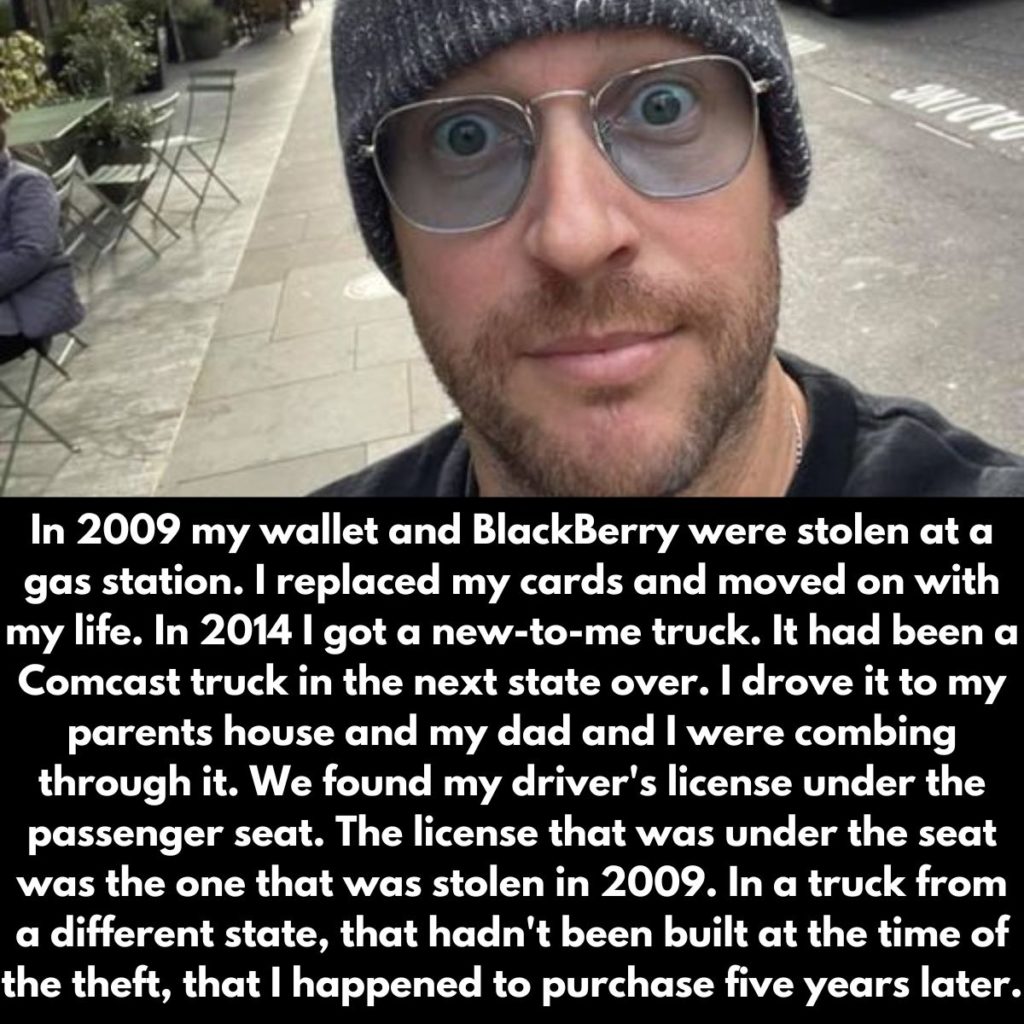 How does a driver's license that was stolen five years previously possibly end up under the seat of a truck that was purchased in a different state? I feel like there's a fascinating story there, and it was truly an act of fate. I want Disney to turn it into an animated film about a little lost driver's license that journeys for miles and here's to be reunited with its owner.