#59: The Wallet Vanishes
We all lose things on occasion. I probably lose things a little more often than "on occasion," to be honest; The most frustrating of these occurrences or when I spend ten minutes looking for something and then realize it's been in my hand the whole time. Anyway, that is why I now have a hook by the door for my keys and a chair where I always put my bag.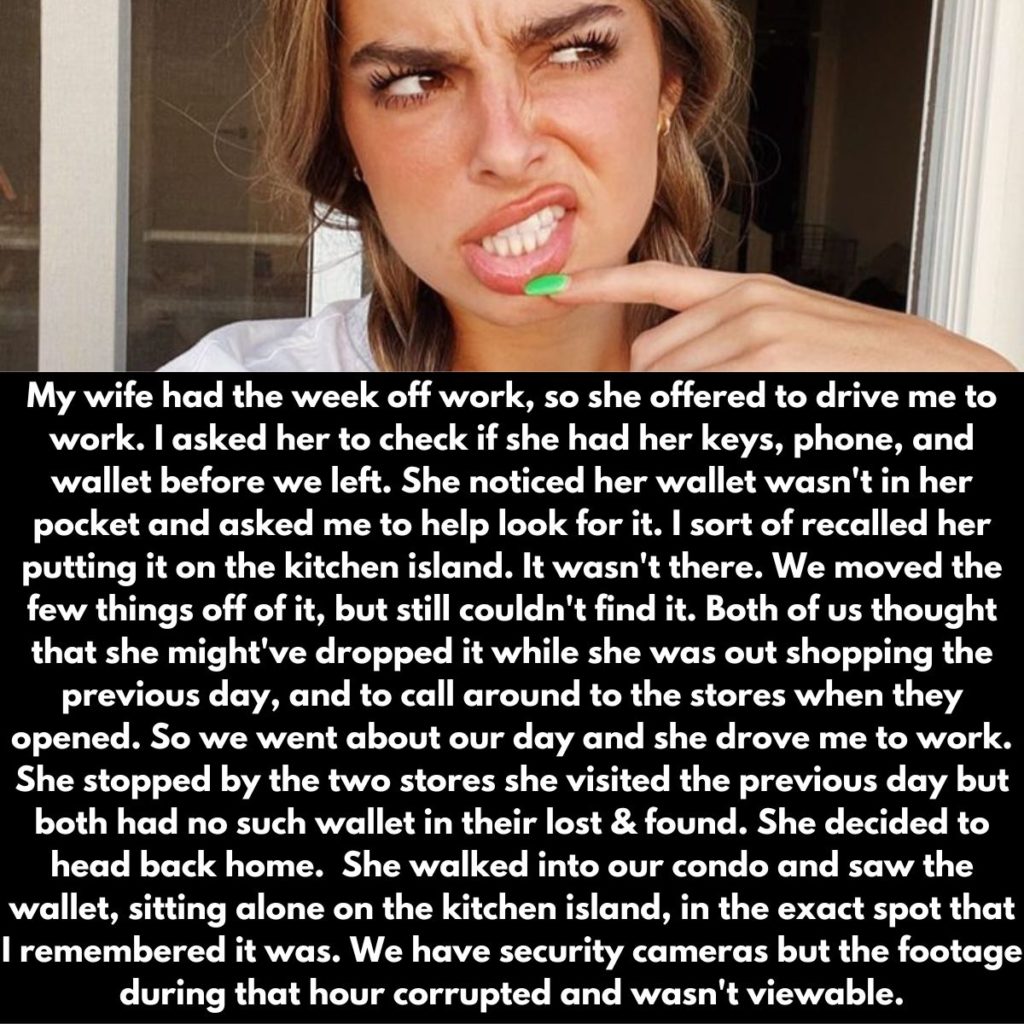 So, as a chronic loser of things, part of me is inclined to say that maybe they just somehow managed to overlook the item that was sitting out in plain sight. Another part of me is inclined to find it rather unsettling that their video footage happens to be corrupted just for that hour. Sounds a bit suspicious.