The Annoying Coworker
We've all had that annoying coworker who's always trying to make conversation and never takes a hint. Since rudeness is not well taken in professional environments, we need to tread lightly when dealing with obnoxious coworkers – and that is not an easy task, as you might know. Thankfully, internet users came to our rescue once again: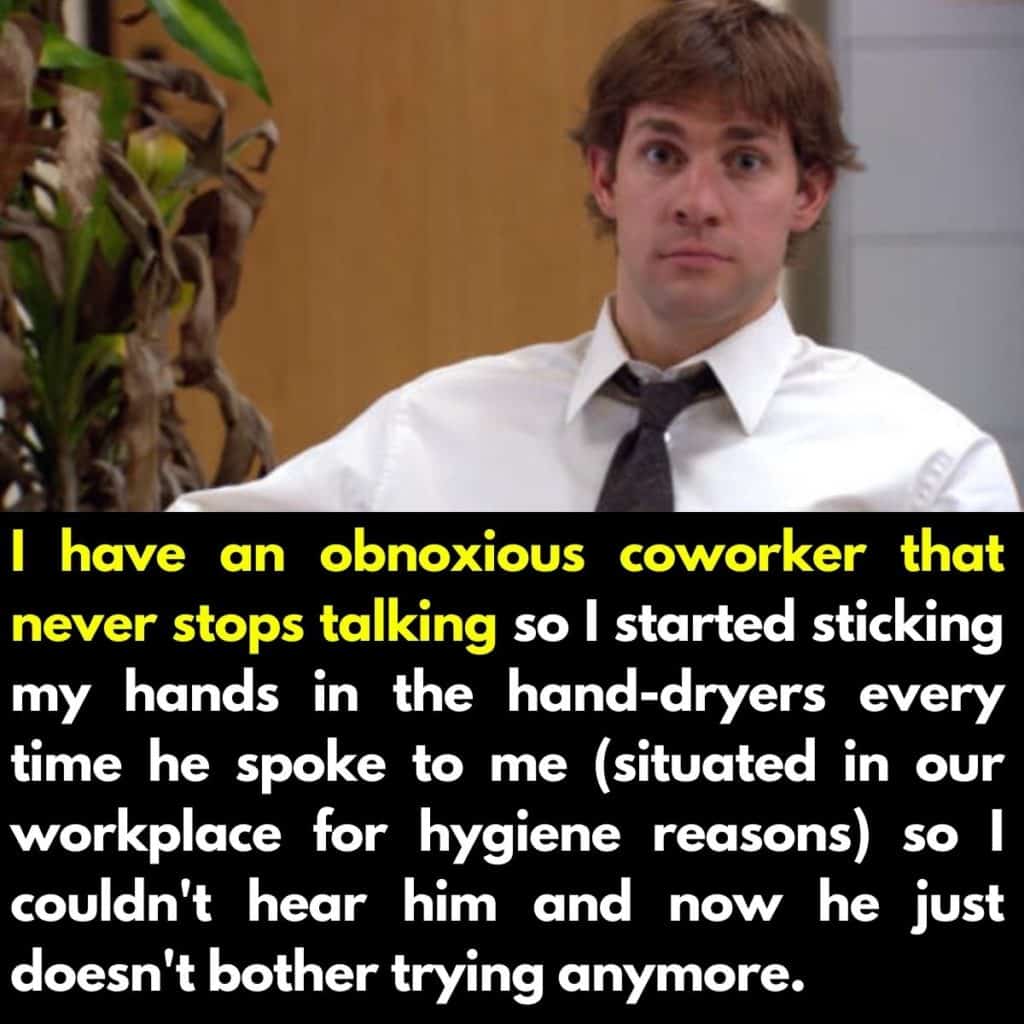 Obviously, you would need hand-dryers to pull this hack off, but any sort of loud office instrument would do. Not only you wouldn't have to endure those boring conversations with your coworkers, but this is also a really clear way of saying you're not up to chit-chat, and it's likely they would eventually take the hint.