#23: An Unexpected Hitchhiker
Here's another unexplained story that is more heartwarming than horrifying. It's still completely unexplained, though. I have read this story a number of times, and I still cannot possibly make sense of how a cat that's just been hit by a car could make its way up to where the spare tire is.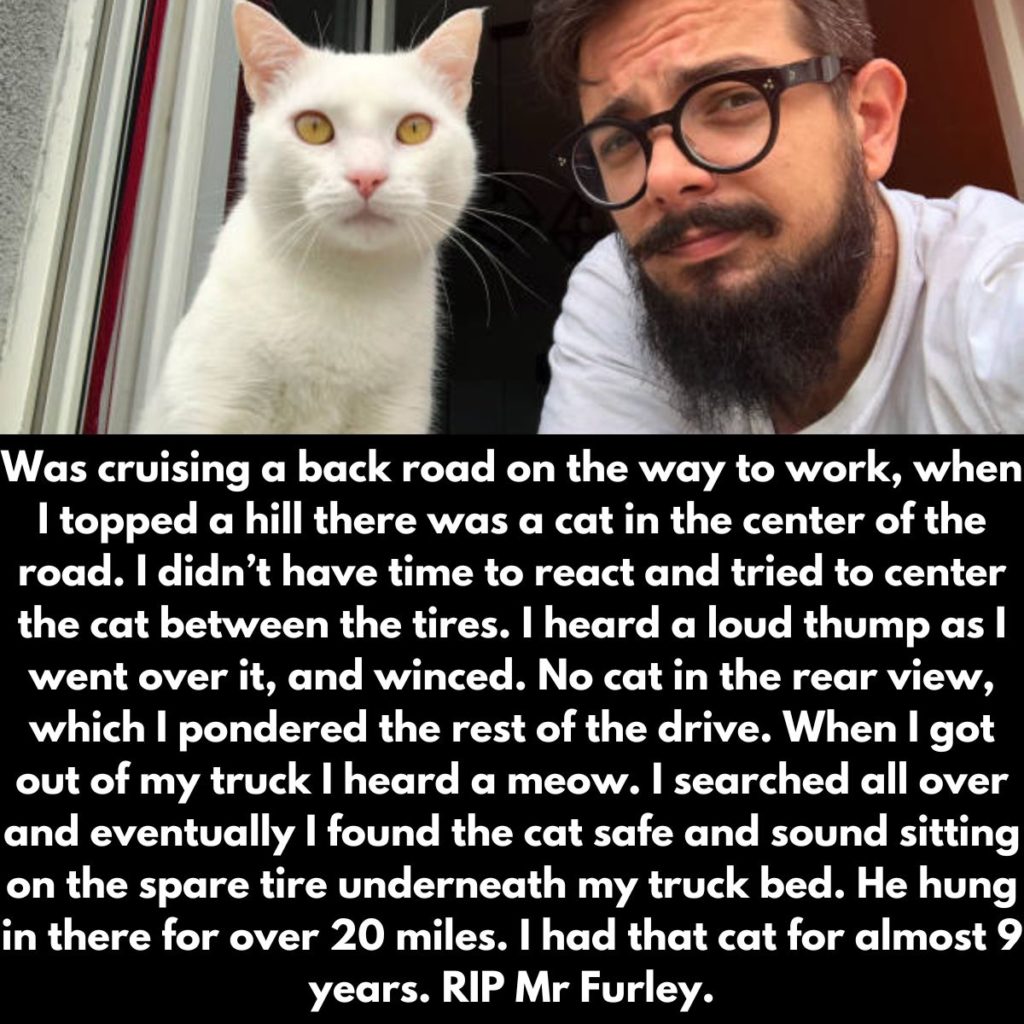 I guess cats are fairly acrobatic; maybe this one needs to get a contract with Cirque du Soleil. But however this cat ended up inside this guy's truck, this story has a very sweet ending, and it sounds like they were meant to find each other. The writer and the cat both get a friend, and the cat gets a happy, safe life instead of being killed in the street.