#37: Freaks Me Out, Too
I already mentioned I'm not a big fan of horror stories, and as you may have noticed, I try to find logic and make sense of these unexplained stories. But this one is utterly inexplicable, and I can't find a logical explanation for it. This person claims they have woken up in the shower at a random time with no memory of getting inside.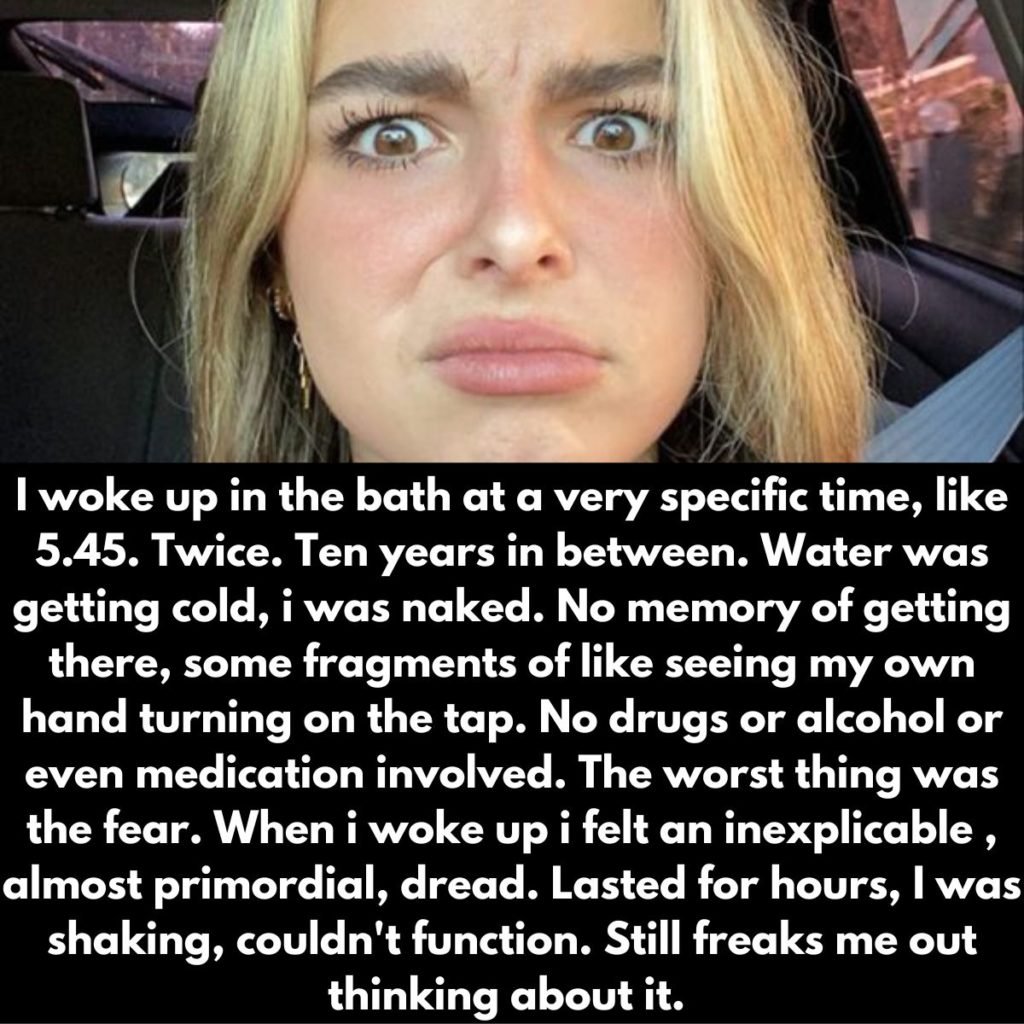 The weirdest part is that the exact same thing happened twice, ten years apart. They woke up in the shower at the exact same time, with no recollection of getting in there. There was no medication or alcohol involved. I would be freaked out, too, if it had happened to me, so I don't blame this person.