#26: Dude, That's Scary
Scary photos have been a thing since nearly the invention of the camera. If you ever want to hear a fascinating tale, go read about the trend of spirit photography that was big in the 19th century. Or there were the photos of young girls in the English countryside with fairies—photos that were obviously not of real fairies but which had a number of people genuinely fooled, like Sir Arthur Conan Doyle.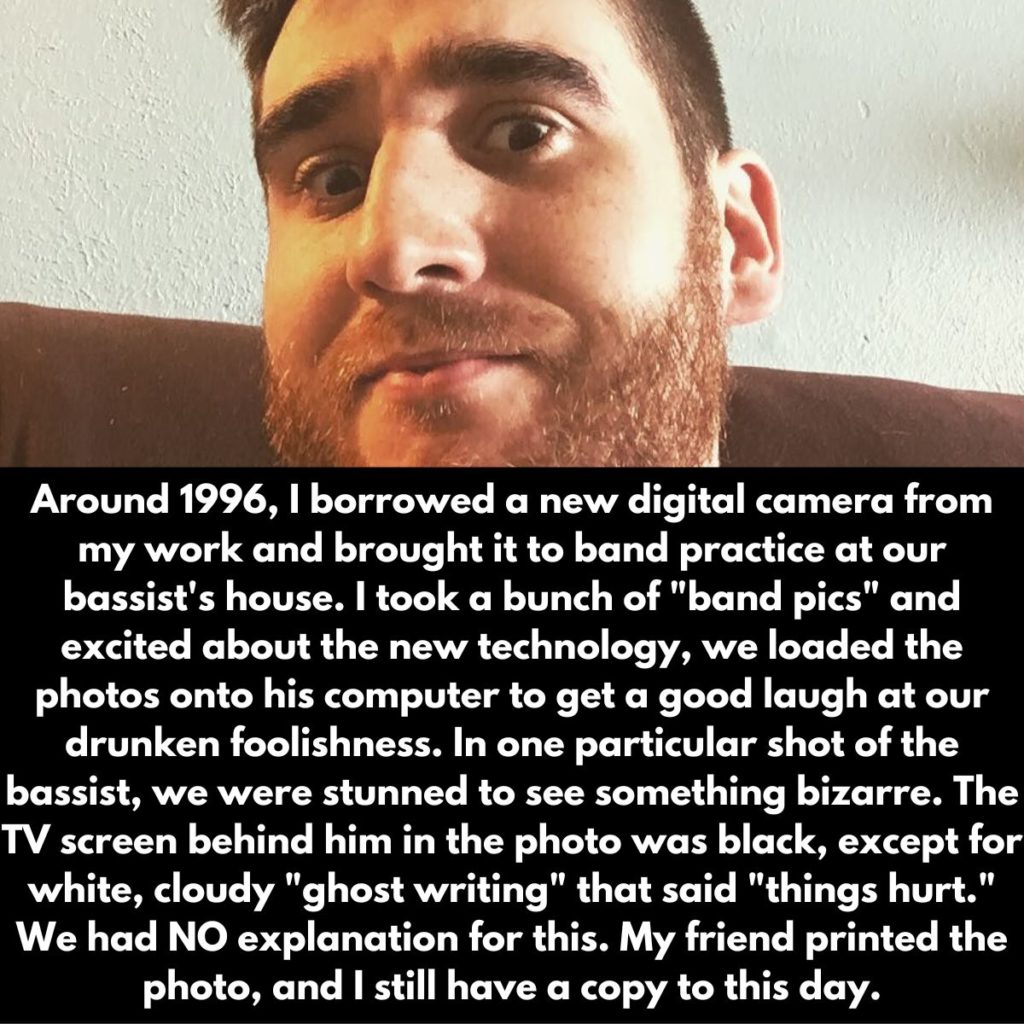 So this person's story is part of a long history of supernatural photographs. Personally, I think the band really missed an opportunity by not making that photo the cover of their next album. How big a selling point would that be if everyone knew your album cover was a genuine ghostly picture? Plus, now you don't have to think of a name for your album; the spirits have already picked it.